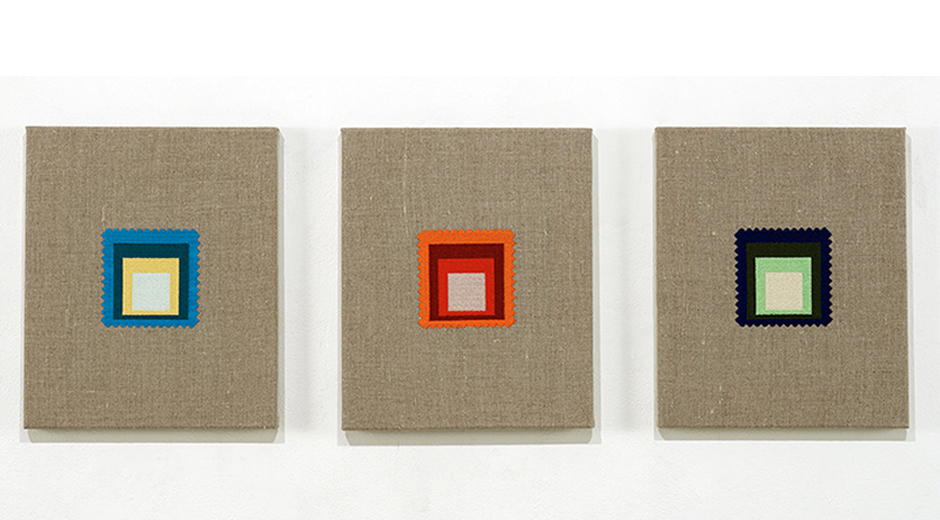 Presented in conjunction with the main gallery exhibition Frances Trombly: Paintings, Facsimile demonstrates overlapping tendencies of artists within the collection and beyond that echo Trombly's practice. No artist works in isolation.
Broadly, Facsimile refers to the creation of stand-ins or replicas that resemble recognizable images, that seem to be familiar things. Rather than showing the viewer something completely new, these artists uncover the new and mysterious using our own faculty for recognition as a co-conspirator. Counterfeits, trompe l'oeil, certified copies, prints and duplications all offer subtle pleasures as a result of their being removed slightly from the authentic original. Some precedents for facsimiles in contemporary art are Allan McCollum's Surrogate paintings and Sherrie Levine's appropriations of Walker Evans photos (re-photographing), and of course, Andy Warhol's Brillo boxes.
Certified copies and the easy transferral of content in the digital age have become standard practice today. A photograph of a check snapped by a smartphone becomes instant currency in a bank account. Originals and facsimiles swap value in a more fluid way than ever before. The works in Facsimile play in that gap between gold standard and legal tender. These works challenge our intellect and stimulate our cognitive ability to recognize and sort layers of reality.
Works from the collection of Francie Bishop Good + David Horvitz and beyond. Ghada Amer, Kevin Arrow, Amanda Burnham, Tim Davis, T.R. Ericsson, Orly Genger, Catalina Jaramillo, Amy Mahnick, Rita McBride, Peggy Preheim, Elaine Reichek, Jonathan Rockford, Leyden Rodriguez-Casanova, Gustavo Roman, Jonathan Seliger, Alex Trimino, and Kim Yantis.
Related Links + Media: