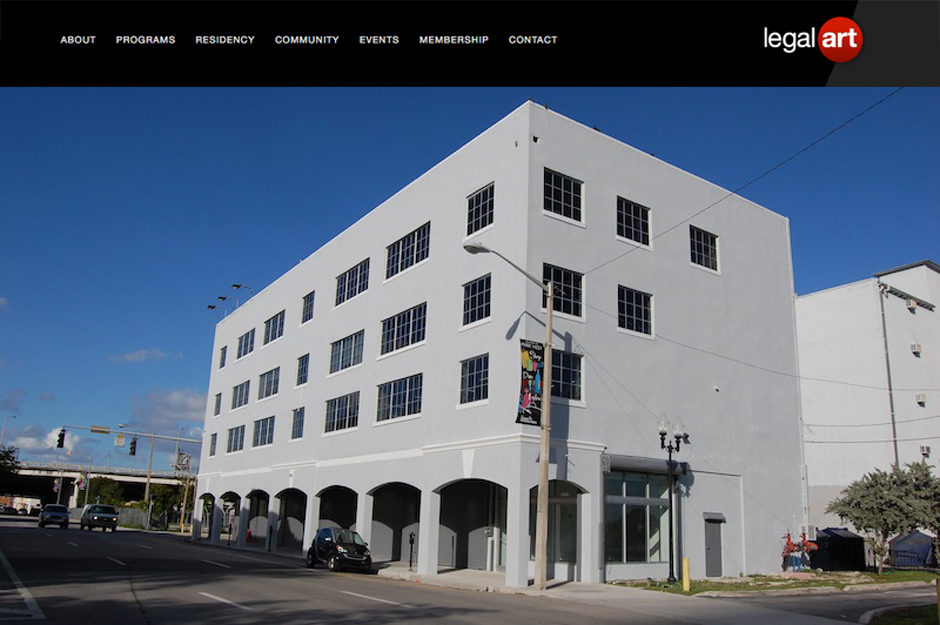 Curator's Symposium: A Series of Rountable Discussions at LegalArt
LegalArt presents a series of roundtable discussions regarding contemporary curatorial practice. Each session focuses on a topic of contemporary art and its presentation.
Presented by: Amanda Sanfilippo, Curator in Residence at LegalArt
Participants are encouraged to bring relevant books, texts and examples of artists and exhibitions relative to the topic of discussion.
First Session:
Tuesday, May 15th / 7:00-8:30 pm …………………… Failure/Ruin
Upcoming Sessions:
Tuesday, May 22nd…………………. Social Practice/Criticality in Miami & Everywhere
Tuesday, May 29th………………….. Conviviality/Excess/Ritualism
Tuesday, June 5th……………………. Situations in Contemporary Art
Tuesday, June 12th………………….. Public Art and Interventions: What is at Stake Everywhere and in Miami
Tuesday, June 19th………………….. Institutional Models for the Production of New Work
Tuesday, June 26th………………….. Dumb Art
About Amanda Sanfilippo:
Amanda works for Locust Projects, Miami, and has previously worked with Creative Time and the Whitney Museum of American Art in New York, NY, the BCA Center for Contemporary Art in Burlington, VT, and GALERIE8 in London, UK, where she completed an MA in Contemporary Art from the Sotheby's Institute of Art London in 2011. She is a Visiting Curator in Residence at LegalArt.
All sessions are free and begin at 7:00pm and end at 8:30pm.
Participants are encouraged to continue the conversation at The Corner bar.
Register: [email protected]
Dates and topics are subject to change.
Visit www.legalartmiami.org or dirtypink305.com for the most current information.
LegalArt
1035 North Miami Ave.
Miami, FL 33136
786-347-2360
www.legalartmiami.org