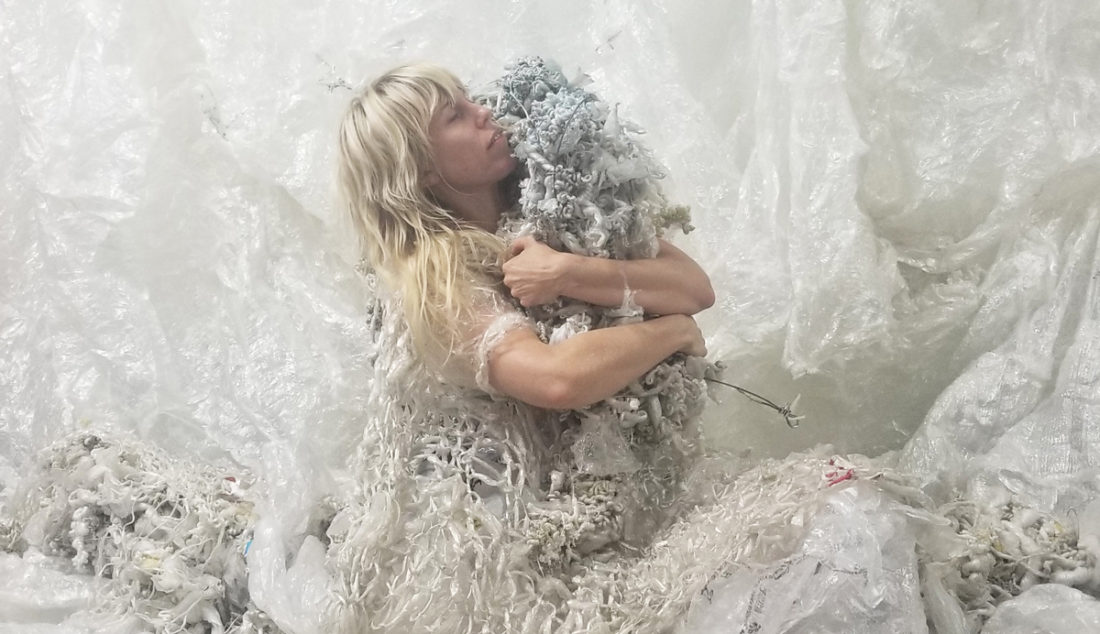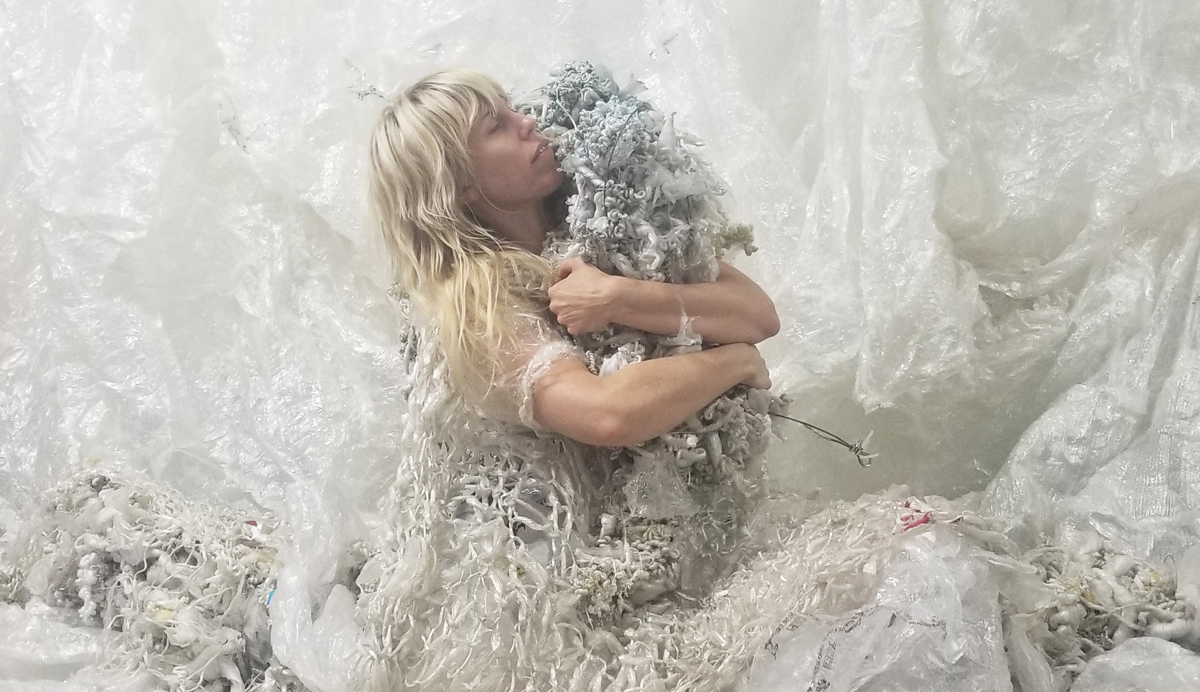 Girls' Club x Untitled: Changing Room
December 4-9, 2018
Changing Room is an installation and performance presented by Girls' Club featuring dancer/choreographer Jenny Larsson in collaboration with visual artists Lucinda Linderman, Michelle Weinberg and Natalie Zlamalova.
Inspired by the compulsive "impersonation" required in today's selfie-obsessed environment, Changing Room addresses the pressures on women to attract and/or repel based on their appearance. The performance addresses the uninhibited, unregulated self vs. the promoted, branded public self.
Artworks/garments by the three visual artists will live in the booth on a rack, and Larsson will animate the clothing in the booth's "closet" and beyond.
Performance Schedule
Tuesday, Dec 4, 6:30-8pm VIP Opening
Thursday, Dec 6, 5:30pm Public Fair Hours
Saturday, Dec 8, 5:30pm Public Fair Hours

Photography and video recordings welcome.
Fair Hours
Tuesday, Dec 4, 1-8pm, VIP Preview
Wednesday - Saturday, Dec 5-8pm, Open to General Public
Sunday, Dec, 9, 11am-5pm, Open to General Public
More info at untitledartfairs.com/miami-beach/visit.
Jenny Larsson
Jenny Larsson is the Artistic Director of Wild Beast Collective. She holds an MFA in Performance Art- Dance from University of Wisconsin-Milwaukee and is currently on the faculty of Broward College and Miami Dade College.
Since 2016, Wild Beast has produced experimental short films, performances for the stage as well as for specific sites, interactive performance/exhibitions, and a new artist residency.
Jenny Larsson has developed collaborations with other organizations such as AIRIE, Everglades National Park, The FIU Nature Preserve, The Frank Gallery, Girls' Club, Miami Light Project, FATVillage Projects, among others. She has received multiple grants and commissions for her work as a choreographer, film maker and multi-media artist. In 2017 she was awarded the South Florida Cultural Consortium Fellowship.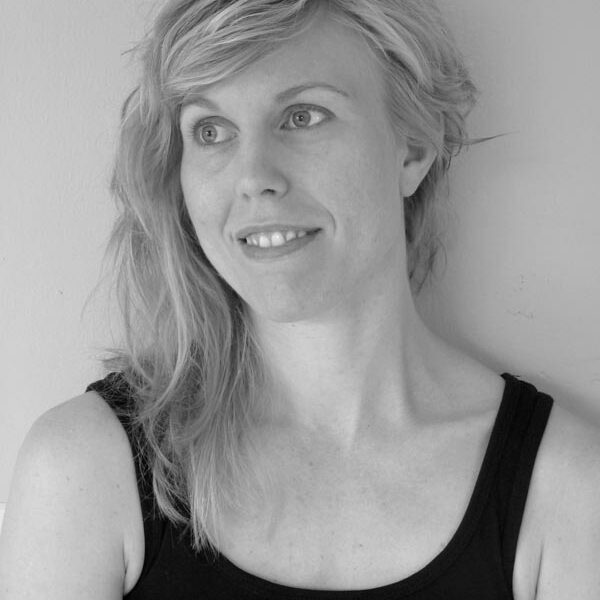 Lucinda Linderman
Lucinda Linderman, a native to Chattanooga, Tennessee, is a recognized environmental artist and enviromental art curator living and working in Miami, Florida. She holds an MFA from the University of Miami in Sculpture and a B.A. in Biology. Lucinda has been a full time artist with works exhibited in juried shows since 2001. From 2001 until 2006, she worked as a master apprentice to renowned constructivist sculptor John Henry, where both her aesthetic sense and technical skills were honed.
Among several prestigious residencies, Linderman was the Robert M.Macnamara artist-in-residence in Westport Island, Maine, in 2005. Lucinda was an artist- in-residence at the CANDO Arts Co-op in Miami Beach from 2009 to 2011, where she was the director of Sol Gallery during 2011. During a two year residency at the Deering Estate, Lucinda was a Special Projects Curator for the Festival of the Arts In Deep exhibition, a mentor environmental Artist for the residency, and an integral part of Deering's National Endowment for the Arts Grant.
Lucinda has been in juried group shows in the Hunter museum of Art in Chattanooga, TN, the Young at Art Museum in Davie, Fl, the Lowe museum in Coral Gables, Fl, and in the Coral Gables museum of art. She has shown extensively throughout the east coast including NewYork; and internationally in Mexico and Spain. Lucinda is in the Dianne and John Merrick collection, the Mohawk Industries corporate collection, Bernice Steinbaum's collection, as well as private collections in Canada and France.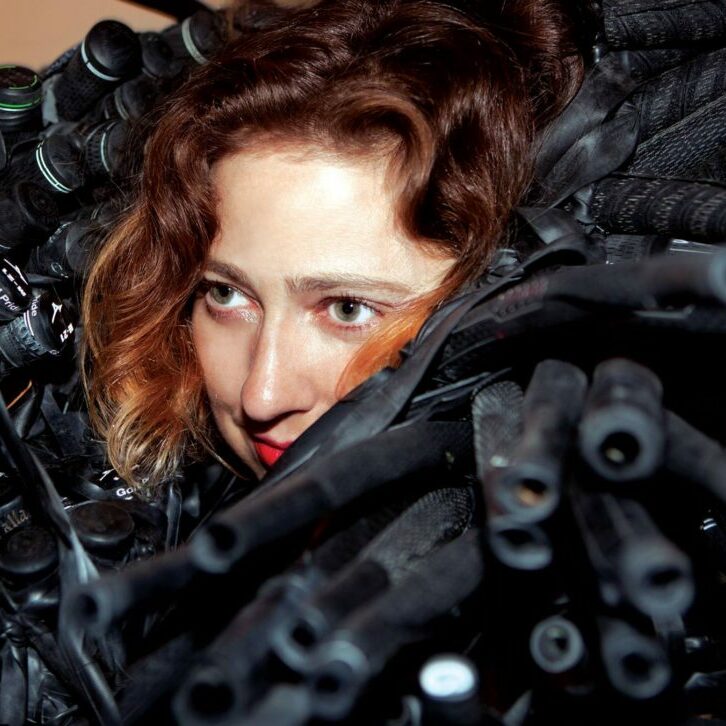 Michelle Weinberg
Michelle Weinberg is a visual artist living and working in New York City and Miami.
She creates works in painting and collage, designs rugs, tiles, mosaic and paint murals, and produces art for architecture and public spaces. Her imagery inhabits a "Pretend Dimension" in which elastic perspectives, personalized geometries, and fictitious architectures elaborate stage-set like narratives. Her works in all media are conceived as vivid backdrops for human activity.
She received her BFA from School of Visual Arts in NYC and her MFA from Tyler School of Art in Philadelphia. She is the recipient of awards, fellowships and residencies including a Creative Learning Grant from the Lower Manhattan Cultural Council, a Pollock-Krasner Foundation Award, a South Florida Cultural Consortium Fellowship in Visual & Media Art, an Individual Artist Fellowship and Artist Enhancement Grant from the State of Florida, the National Foundation for Advancement in the Arts, residencies at Mayer of Munich in Germany, MacDowell Colony, Millay Colony, the Fine Arts Work Center in Provincetown, homesession and Fundacion Valparaiso in Spain, and Altos de Chavon in the Dominican Republic.
Exhibitions of her work include: FIU Frost Art Museum, the Wolfsonian Museum, design sublime and Dot FiftyOne Gallery in Miami, Cyan Gallery in Barcelona, Curatorial + Co in Sydney, AU, The Hewitt Gallery at Marymount Manhattan College and ARENA in NYC, The Bob Rauschenberg Gallery at Edison State College in Fort Myers, FL, The Schoolhouse Gallery in Provincetown, MA and Islip Art Museum, NY.
Commissions include murals for The Wolfsonian Museum-FIU, Facebook offices in Miami and Young at Art Museum in Dania, public art projects for Miami-Dade County, City of Tampa, City of Pembroke Pines, Cultural Council of Jacksonville, and City of Hollywood, all in FL.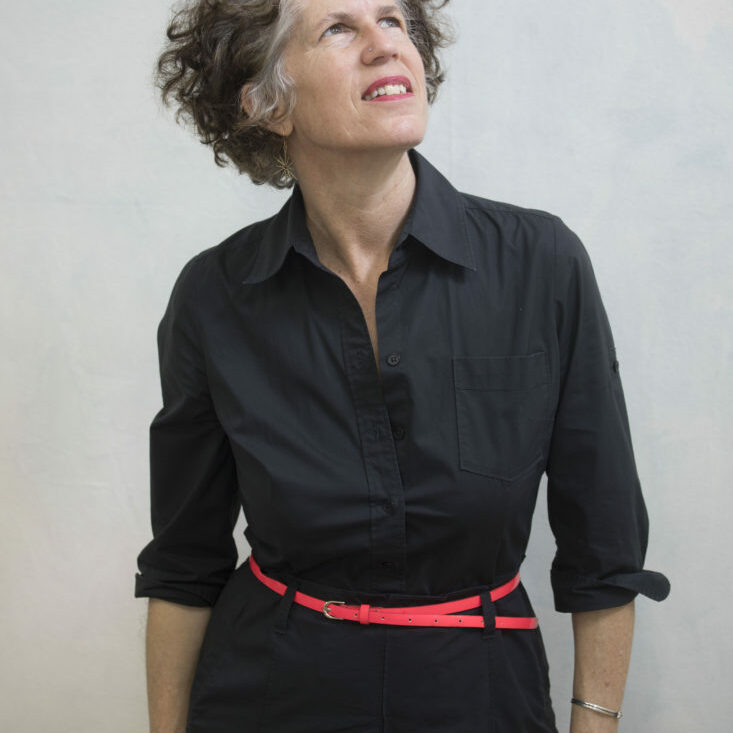 Natalia Zlamalova
Natalie Zlamalova is a graphic designer and mixed media artist born in Prague, Czech Republic. In her work, she experiments with geometric abstraction using the hypnagogic state as an inspiration and a source of her creative process.
Natalie graduated with honors from Otis College of Art and Design, earning a BFA in Graphic Design. Her artwork was included in museum and gallery exhibitions in California and Florida. She currently works in Miami where she co-founded the multidisciplinary studio AMLgMATD.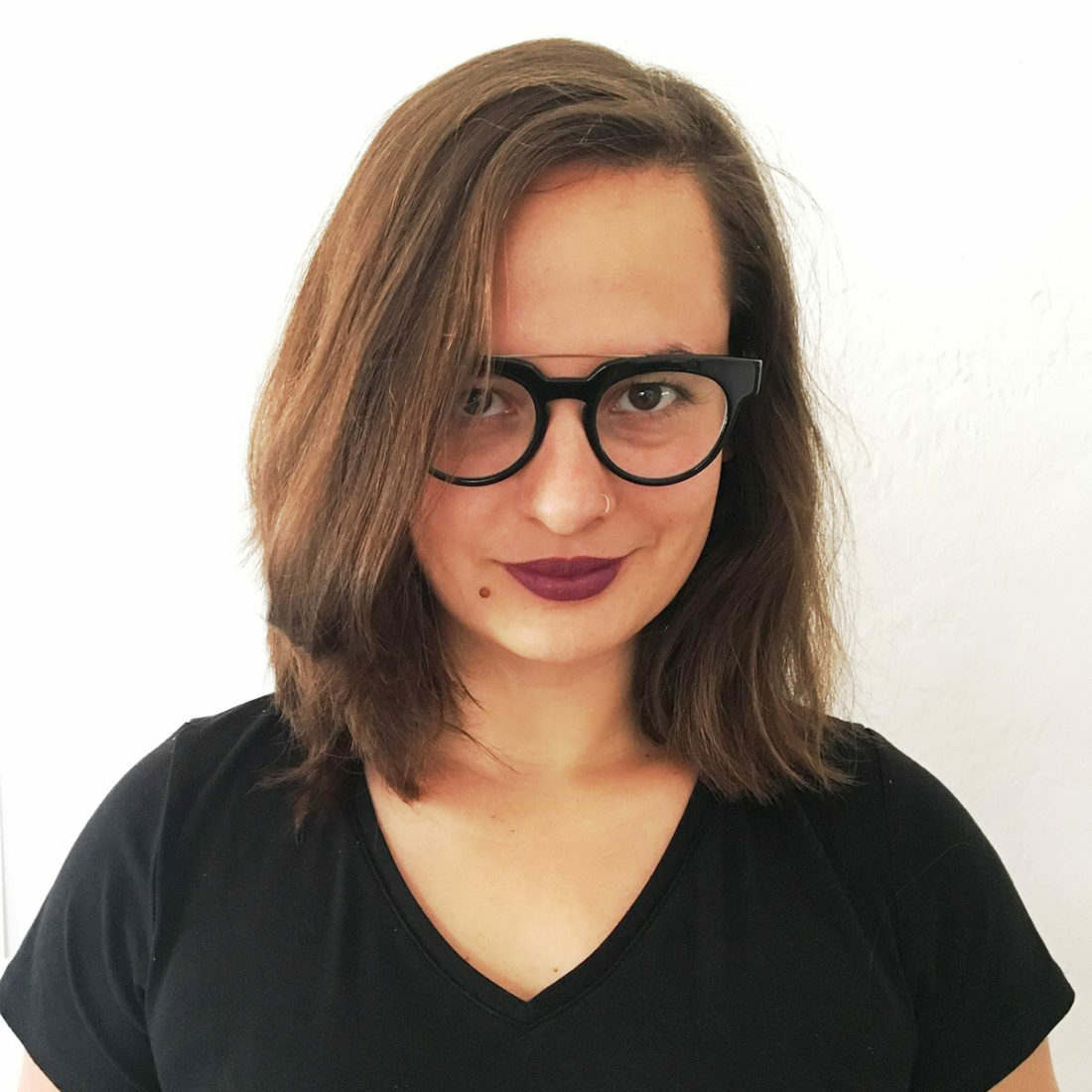 About Untitled Art Fair
Untitled, Art is an international, curated art fair founded in 2012 that focuses on curatorial balance and integrity across all disciplines of contemporary art. Untitled, Art innovates the standard fair model by selecting a curatorial team to identify, and curate a selection of galleries, artist-run exhibition spaces, and non-profit institutions and organizations, in dialogue with an architecturally designed venue.
The next edition of Untitled, Miami Beach will take place on the beach at Ocean Drive and 12th Street, December 5 — 9, 2018.
Fair Hours
1pm - 8pm | Tuesday, December 4, VIP Preview
11am - 7pm | Wednesday, December 5 - Saturday, December 8, Open to General Public
11am - 5pm | Sunday, December 9, Open to General Public