Bark Walk, a dog-friendly artwalk event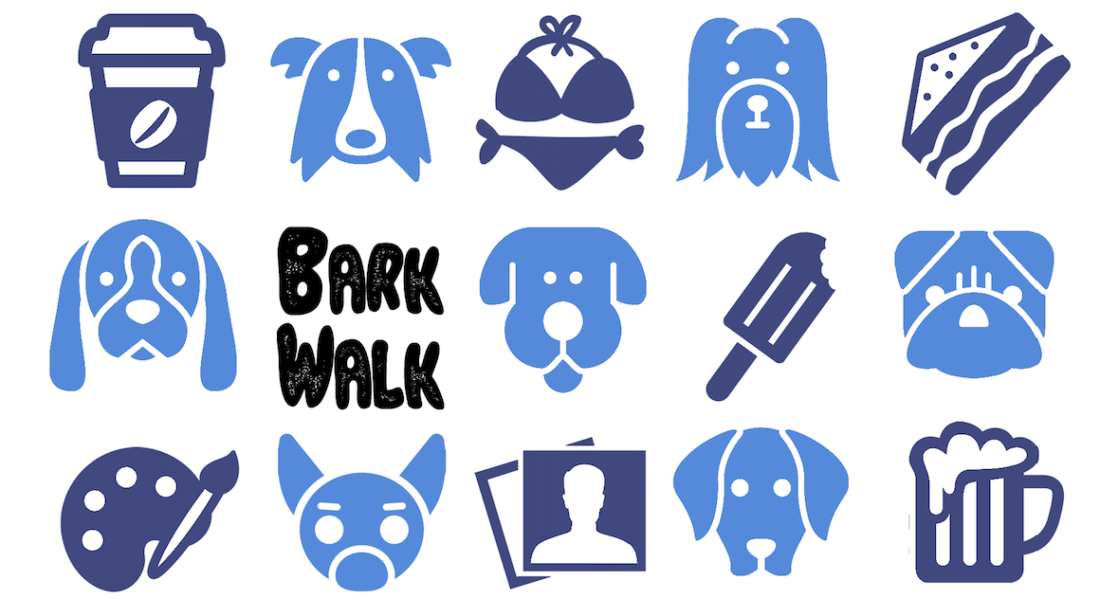 Saturday, May 26, 5-8pm
Girls' Club Collection presents block-wide Bark Walk to benefit Pets Broward, a non-profit organization dedicated to saving shelter pets and creating a community where all pets and people are valued and treated with respect, kindness, and compassion.
The Bark Walk will feature dog-themed art exhibitions from local artists, a live photo booth shoot with artist Alissa Alfonso, dog and kid friendly art making activities, and a heart-melting Adoptable Dog Parade of the most adorable and eligible doggy bachelors and bachelorettes looking for forever homes.
The Bark Walk takes place Saturday, May 26, 5-8pm during the artwalk in the shops along the north edge NE 2 Avenue in Flagler Village. The event is free and open to the public. Well-behaved pets welcomed and encouraged to join.
A new hot spot in Fort Lauderdale, the shops along NE 2 Avenue and Flagler Drive recently opened for business this year with a craft coffee roaster and cafe Wells Coffee, a fit-focused swim shop Montce Swim, high-intensity functional HIIT studio The Fit Shop, a creative-thinking hair salon Form, the working artist studio of Madeline Denaro and the city's only private art collection/alternative art space Girls' Club Collection.
Bark Walk activities will benefit Pets Broward, with a portion of proceeds going to the non profit organization, who will also host an Adoption / Foster info booth for visitors learn more about the adoption and foster program and meet their crew of friendly, furry faces looking for new families. Pets Broward will lead the Adoptable Dog Parade, introducing each pup and highlighting their unique personalities.
The Bark Walk coincides with the last Saturday artwalk, connecting with the FATVillage and the MASS District art neighborhoods of Fort Lauderdale for an epic evening out.
Open Call for Artwork: Best in Show
Girls' Club is seeking submissions for Best in Show, an open call exhibit taking place during the May 26 artwalk event - Bark Walk - during the monthly Artwalk event in Fort Lauderdale at two venues: Girls' Club and Madeline Denaro Studio.
Accepted work must be ready to hang and artists must be able to drop off at Girls' Club Warehouse, 723 NE 2 Avenue, Fort Lauderdale, FL, by Wednesday, May 23 to participate.
One artwork from the exhibit will be purchased and welcomed into the Girls' Club Collection. The collection consists of over 800 works of art from mostly - but not exclusively - contemporary female artists. Girls' Club founders Francie Bishop Good and David Horvitz began collecting over 30 years ago, and have amassed a vast collection of international, national and local artists. The collection is used by Girls' Club to educate, inspire and provide resources for exhibitions, public programming, publications and web projects.
Submissions guidelines:
Open to all South Florida artists (living or working in South Florida), open to all ages, skill levels, genders or occupations
Work must be no larger than 30" in any direction
Limit of 3 artworks per artist allowed
2D or wall-mounted work only, sorry no free-standing sculptures - too many dogs!
Suggested donation of $5 per work, accepted at drop-off with 100% of proceeds to Pets Broward.
Works must be dropped off to Girls' Club in person, 723 NE 2 Avenue
Works will be accepted on a rolling basis, artists alerted via email. Selections based on artistic merit as well as space limitations.  Drop off dates and times TBA including special Saturdays hours for drop off. Girls' Club reserves the right to not display work that may be inappropriate for general audiences.
Drop off dates:
Every Friday in April from 1-5:30pm
Saturday, April 28, 5-8pm
Every Friday in May from 11am-5:30pm
Saturday, May 12, 10am-1pm
Other times by appointment, call or email to arrange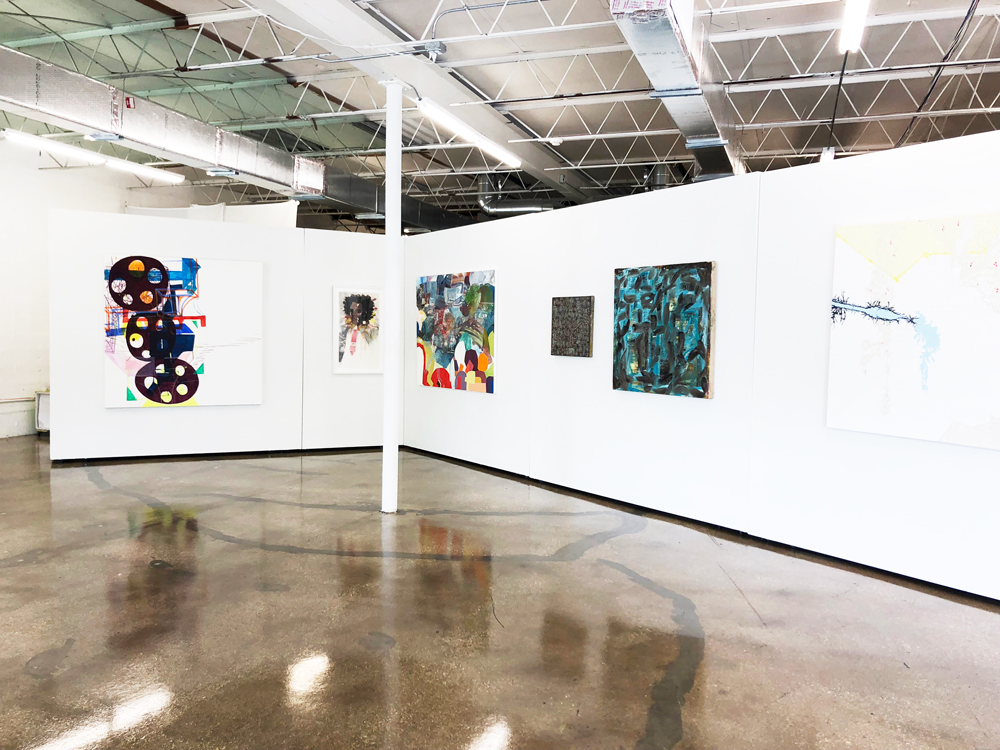 Exhibit during Bark Walk at Girls' Club Warehouse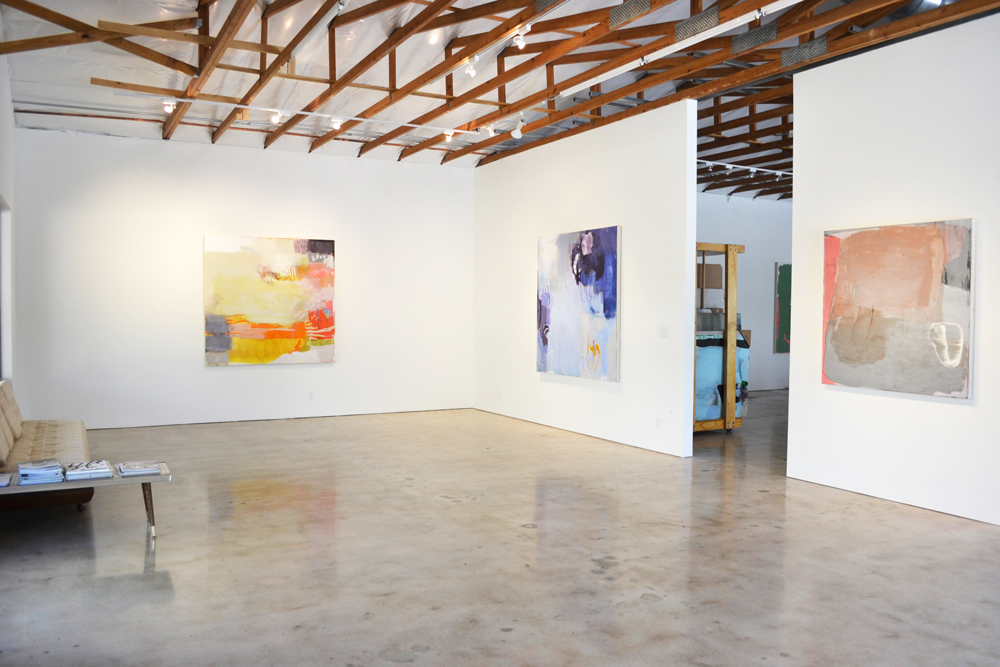 Exhibit during Bark Walk at Madeline Denaro Studio
723 NE 2 Avenue
Girls' Club Warehouse hosts a multi-venue open call exhibit Best in Show and live dog-friendly photo shoot. Local artists are encouraged to submit and share their hopelessly-devoted to-all-things-dogs artworks for exhibition at Girls' Club and nearby Madeline Denaro Studio.
The call is open to any and all creators with in South Florida, with 100% of the entry fees going to support Pets Broward's mission and activities. Beer and refreshments available, with all profits benefiting Pets Broward.
Also at Girls' Club, Alissa Alfonso, artist and curator of the Squatter Pup Gallery, will set up a photo shoot for glamor shots of you and your best four legged friends.
713 NE 3 Avenue
At Madeline Denaro Studio, visitors can start their evening with a zenful session of Doggie Yoga at 5pm, followed by an open studio and meet-and-greet with featured artist Kerry Phillips and the continuation of Best in Show, an open-call exhibit of canine-inspired works by local artists.
Fiber-based artist Kerry Phillips will be exhibiting works from her carpet portrait series, showing visitors her unique process for creating her memorable, commissioned portraits. Meet the artist and take a look inside her very tactile process while considering your very own petable carpet dog portrait.
737 NE 2 Avenue
Wells Coffee will be open, serving the strongest coffees in town, with well-behaved dogs welcome on the outdoor patio.
Grab a cup of locally-made, locally-roasted java and kick back in the shade with your favorite beastie-bestie. Reusable coffee cups, glasses available for sale.
731 NE 2 Avenue
Montce Swim will be showing off their latest season of swim and beachwear with a dog-friendly kiddie pool to splash around in. Be one of the first to preview their summer collection of locally-made, fit-focused swimwear and the cutest inflatables.
723 NE 2 Avenue
The Fit Shop will be hosting dog versus human and dog/human couple athletic competitions throughout the day. Get in shape with your best friend!
727 NE 2 Avenue
Form Hair Studio will be offering pet-safe pastel dye jobs for your trendsetting pups and their fun-loving humans. They'll also have a special kid- and dog-friendly paw print making art activity to create cross-species collaborative works of art to take home.
www.formhairstudiofl.com
Want to Help?
Pets' Broward relies solely on donations to accomplish its mission and goals.
"We operate using all volunteers and do not have paid staff. Your donation will help us educate the public regarding animal welfare issues in Broward County, provide free and low cost spay/neuter surgery assistance to qualified individuals, and assist in finding homes for pets in need of adoption or foster."
Come by Girls' Club or to the Bark Walk with donations of:
Martingale collars, all sizes, for dogs (like these or these!)
Leashes of all sizes
Training treats for dogs
Catnip Toys
Washable cat beds
Ping Pong Balls for Cats (like these!)
No Pull Harnesses (like these!)
Drop off during open hours or contact us to schedule an appointment. You can also bring your donations to the Bark Walk and drop off then!
Acknowledgments
Funding for this program was made possible in part by Broward County Board of County Commissioners as recommended by the Broward Cultural Council, the State of Florida, Department of State, Division of Cultural Affairs.