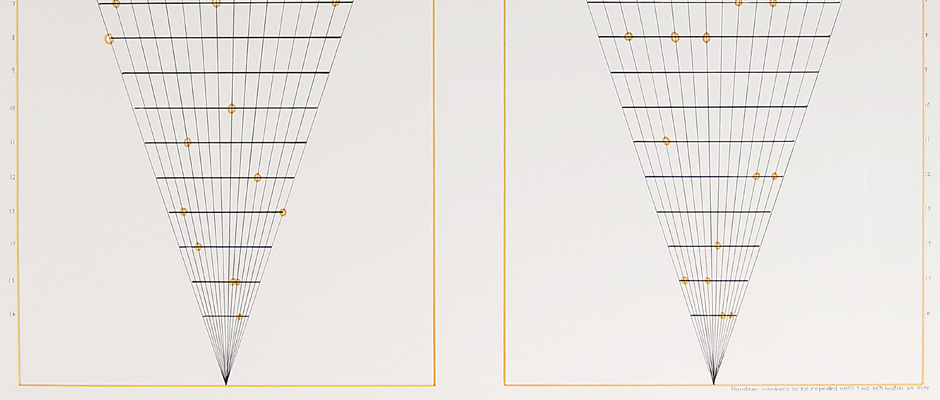 Artists in Action! with Karen Rifas
Karen Rifas
Artist Talk | 7pm, Friday, February 15 | free and open to the public
Workshop | 1-4pm, Saturday, February 16, $30
Hear Miami-based artist Karen Rifas speak about her evolving career in the arts, her creative inspirations, and recent projects. Talk is free and open to the public. Seating is limited. RSVP to [email protected].
Karen Rifas was born in Chicago and lives and works in Miami. She received her MFA from the University of Miami and has taught at many institutions including New World School of the Arts.  Her work is about materials and form, order and chaos, geometry and chance. It is about process and discovery and utilizing the unique potential of a material or potential of a particular site.  Rifas' work consists of:
Site- specific installations usually geometric in configuration using materials such as stitched leaves, cords, cable and household paint as in recent exhibits such as Interventions and Strung Out
Content centered exhibitions like Abandoned and Morning Coffee which deal with environmental, political and social issues and consist of many found object and fabricated sculptures made from materials as varied as bird seed, hand made paper, leaves and fabric; and
Drawings which are geometric in form or conceptually driven such as Random Numbers.
Karen will lead participants in the creation of a wrapped object, working with concepts of relationship dynamics, ritual and conceptual processes on Saturday, February 16, 1-4pm.
Wrap Workshop: Take an object (or concept or whatever – even yourself) and wrap it, but not as a gift. Bring an object and any additional or specific supplies and/or tools that you will need to complete your wrap.  Several wrapping supplies, tools and object will be provided.  Before workshop participants are asked to review materials and notes provided upon registration.  Materials include concept details, 3D principles and image slideshow.
---
To see more photos from Karen Rifas' talk and workshop visit us on facebook.