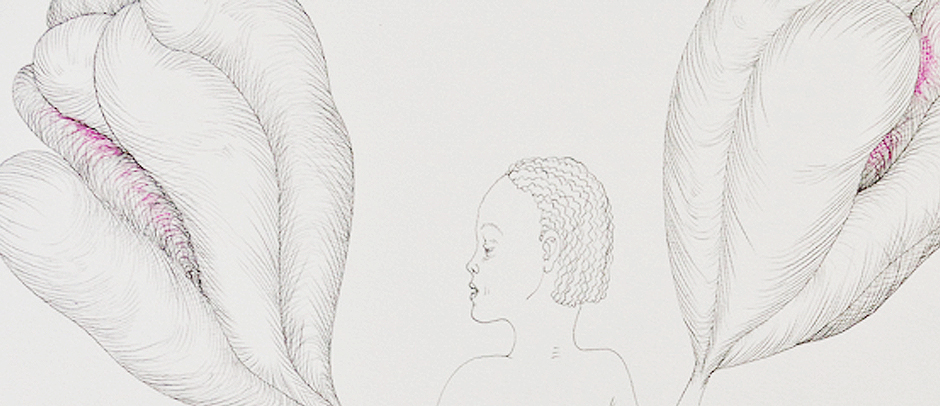 Artists in Action! with Ana Albertina Delgado
Ana Albertina Delgado
Artist Talk | 7pm, Friday, April 19 | free and open to the public
Workshop | 1-4pm, Saturday, April 20, $30
Hear Ana Albertina Delgado speak about her work, creative inspirations and recent projects. Ana's drawings relay a world of magical elements and surreal revelations which complement real motivations and explorations. Her drawings reveal a world within, a window into the internal. Ana's delicate lines guide the viewer through playful, child-like imagery infused with the wisdom far surpassing its innocent demure.
Ana Albertina Delgado is a former member of "Puré", an art collective that shook the Cuban art scene in the late 80's with public interventions that questioned everyday life in Cuba. She graduated from the National School of Fine Arts in Havana, Cuba and has shown extensively with galleries and museums. Her work can be found in the collections of the National Museum of Fine Arts, Havana, Cuba, The Museum of Arts, Guadalajara University, Mexico, The Museum of Art | Fort Lauderdale, FL, The Lowe Art Museum, The Frost Museum, and the Museum of Contemporary Art North Miami.
Ana will lead workshop participants in a self-portrait exercise on Saturday, April 20, 1-4pm. Registration form below.
The purpose of the workshop is for participants to receive hands-on instruction about portrait drawing by creating self portraits using mirrors with pencil and finish with markers. Drawings will be incorporated into a small jewelry boxes – placed on the inside, the bottom or the top of the box – to know your own face and play around with process of the placement between the model (themselves), the reflection on the mirror and the response through the drawing. The box serves as psychological elements towards where the drawing is placed.
Image: detail of When Juliana sang, time got quiet, 2011, currently on view at Girls' Club
---