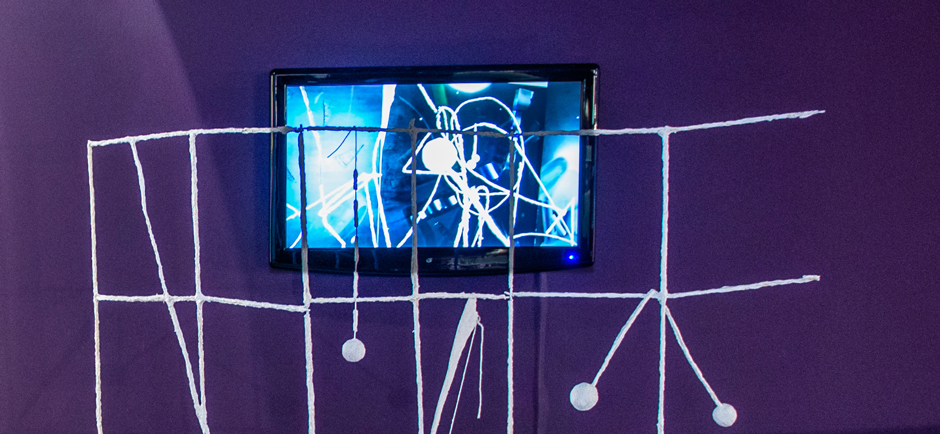 Artists in Action! with Jiae Hwang
Artist Talk | Friday, June 6, 7pm
free and open to the public
Artist Multiple | Acoustic font #1, 2014
Limited edition set of prints
Edition of 30
$35
Hear Jiae Hwang speak about her work, her creative inspirations, and recent projects. Talk is free and open to the public.
Each Artists in Action! presenter is also commissioned by Girls' Club to produce a limited edition multiple for sale. These editions are affordably priced and welcome new, emerging collectors to engage with local artists and add to or start a contemporary art collection of their own!
Jiae Hwang's work investigates hypothetical and open ended structures that address issues such as technology, the past, the future and the viability of those notions in a time when the demand for "speed" has rendered them almost irrelevant.  She explores different media (drawing, painting, video and Installation) in an effort to sustain her place as an artist in the present while analyzing and proposing post-ironic possibilities.
Jiae Hwang was born in Seoul Korea in 1981, and grew up in Korea and Space Coast in Florida U.S.A. She has exhibited nationally and internationally, including Moscow Biennale of Contemporary Art, Serpentine Gallery (London), Tomio Koyama Gallery (Tokyo), Emmanuel Perrotin Gallery (Paris), Fredric Snitzer Gallery (Miami) as well as MoCA North Miami, Rubell Contemporary Art Foundation. She is represented by Central Fine Art in Miami, FL.
featured image: Installation view, cropped, of Track 1, 2013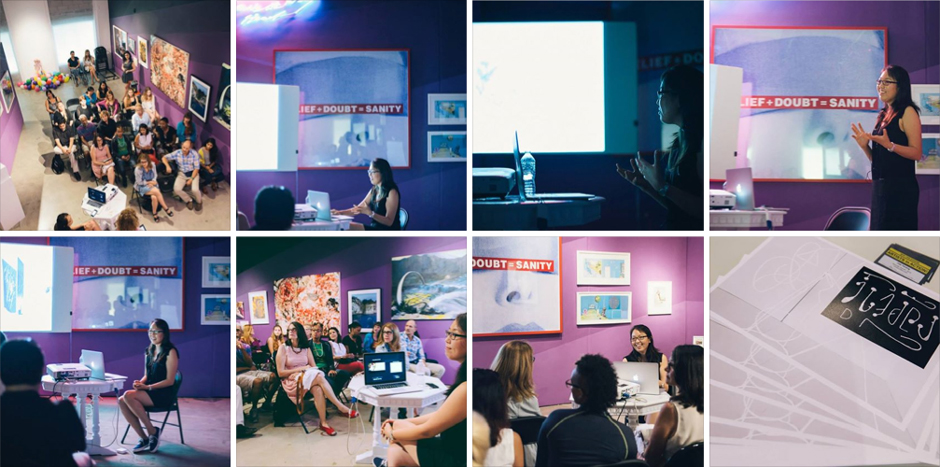 photos by Teodora Dakova
---
Acoustic font #1, 2014
limited edition set of prints
edition of 30
$35/each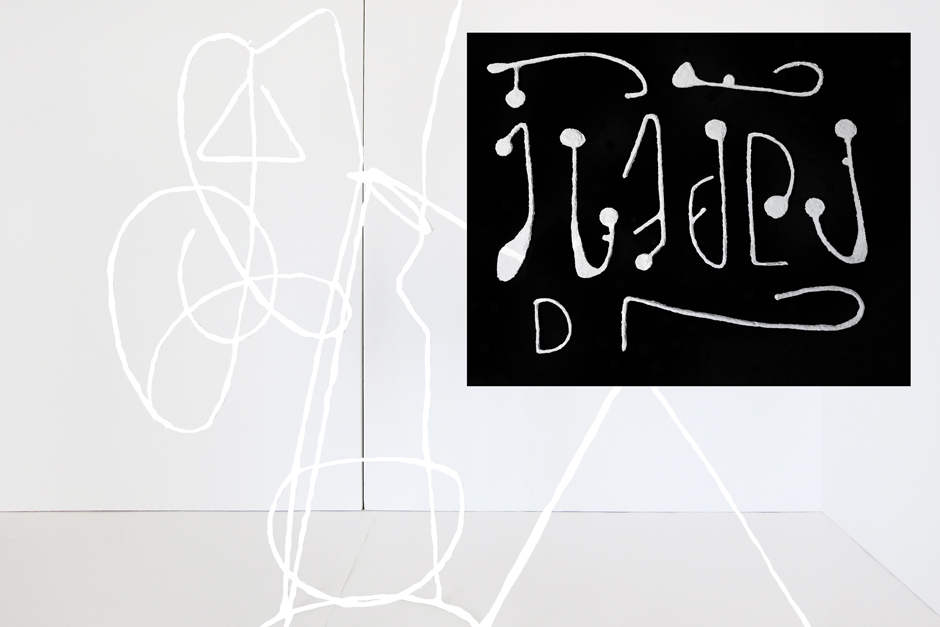 ---
Funding for this project is provided in part by the Broward County Board of County Commissioners as recommended by the Broward Cultural Council, and an award from the National Endowment for the Arts.