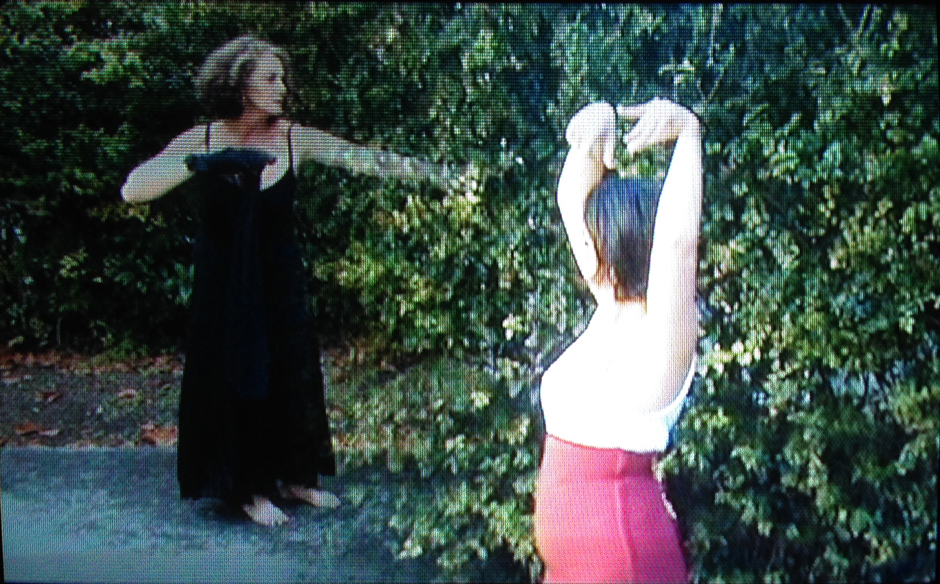 Artists in Action! with Dinorah de Jesus Rodriguez
Dinorah de Jesus Rodriguez
Artist Talk | Friday, May 23, 7pm
free and open to the public
Artist Multiple | Banglefest, 2014
limited edition series of bangle bracelets
edition of 21
$35
Hear Dinorah de Jesus Rodriguez speak about her work, her creative inspirations, and recent projects. Talk is free and open to the public.
Each Artists in Action! presenter is also commissioned by Girls' Club to produce a limited edition multiple for sale. These editions are affordably priced and welcome new, emerging collectors to engage with local artists and add to or start a contemporary art collection of their own!
Be the first to collect her limited edition multiple, an edition of unique bangle bracelets featuring hand-altered 16mm film, released and made available the evening of the talk.
Dinorah de Jesús Rodriguez is a Miami-based artist and experimental filmmaker working with expanded cinema, public intervention, installation, and multimedia performance. Often incorporating nature and the outdoors into her work, Rodriguez probes such themes as ancestral bonds, history, ecology, the body, gender, and sexuality.
Combining handcrafted 16mm film with video, installation, and performance, her pieces are exhibited internationally in film festivals, museums, galleries, TV, public outdoor installations, and multimedia performances.
Originally from Cuba, Rodriguez has spent most of her life in various cities within the United States, with periods of extended residence in Latin America and Spain. She currently works in Museum Education at Perez Art Museum of Miami and with the Women on the Rise! program at the Museum of Contemporary Art in North Miami, and co-founded Flashlight Project, a mentoring and digital arts education program at sites such as the Bass Museum of Art, the Wolfsonian-FIU Museum, Girls' Club Collection, and others. Rodriguez serves on the Board of Directors for the Miami Beach Film Society and occasionally curates film screenings and moving image exhibitions at the Miami Beach Cinematheque.
More information about Dinorah de Jesús Rodriguez is available at www.solislandmediaworks.com.
above image: video still of mujer_cita_MIA, 2013, video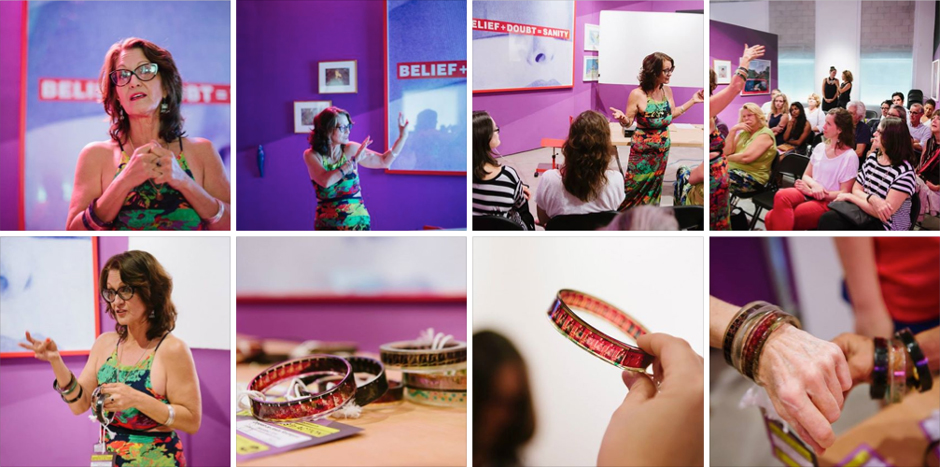 photos by Teodora Dakova
Banglefest, 2014
limited edition series of acrylic bangle bracelets featuring hand-altered 16mm film
edition of 21
$35/each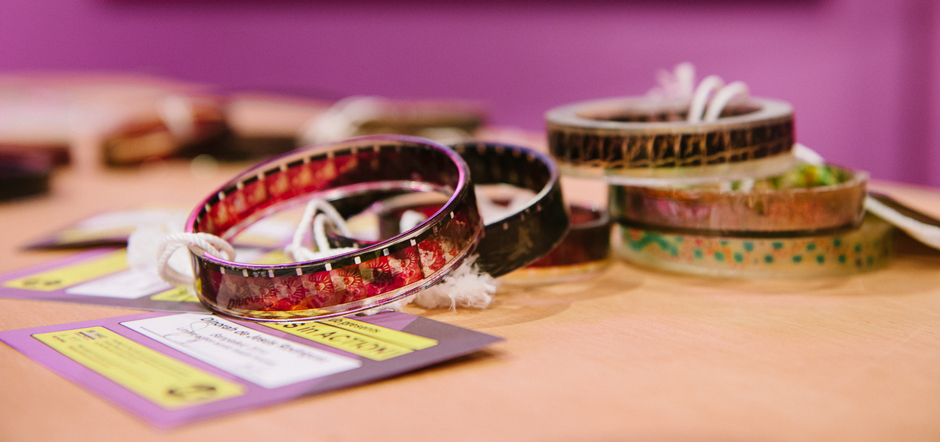 available editions:
Ed 2
Inner diameter: 2 5/8″
Ed 3
Inner diameter: 2 3/4″
Ed 4
Inner diameter: 2 3/8″
Ed 5
Inner diameter: 2 1/2″
Ed 7
Inner diameter: 2 3/4″
Ed 8
Inner diameter: 2 3/4″
Ed 9
Inner diameter: 2 7/8″
Ed 11
Inner diameter: 2 7/8″
Ed 12
Inner diameter: 2 1/2″
Ed 13
Inner diameter: 2 7/8″
Ed 15
Inner diameter: 2 3/4″
Funding for this project is provided in part by the Broward County Board of County Commissioners as recommended by the Broward Cultural Council, and an award from the National Endowment for the Arts.