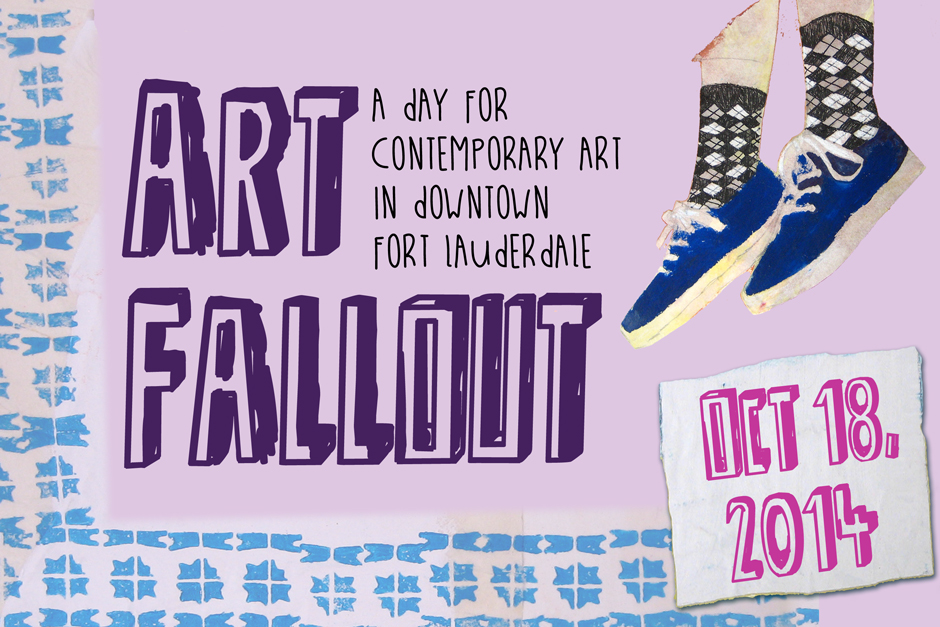 Saturday, October 18, 2014, 5-9pm
To celebrate National Arts and Humanities Month, a coast-to-coast collective recognition of the importance of culture in the United States, Girls' Club is hosting the fifth annual Art Fallout, a day for contemporary art in downtown Fort Lauderdale.
Connecting the area's contemporary art venues, Art Fallout invites the community to engage and interact with our many art galleries, artist studios, alternative exhibition spaces, and contemporary art venues.
Free shuttle buses.
Free and metered parking at multiple locations.
Cafes, food trucks, gallery snacks at each venue.
Updates and more info about participating venues and food trucks at www.artfallout.blogspot.com.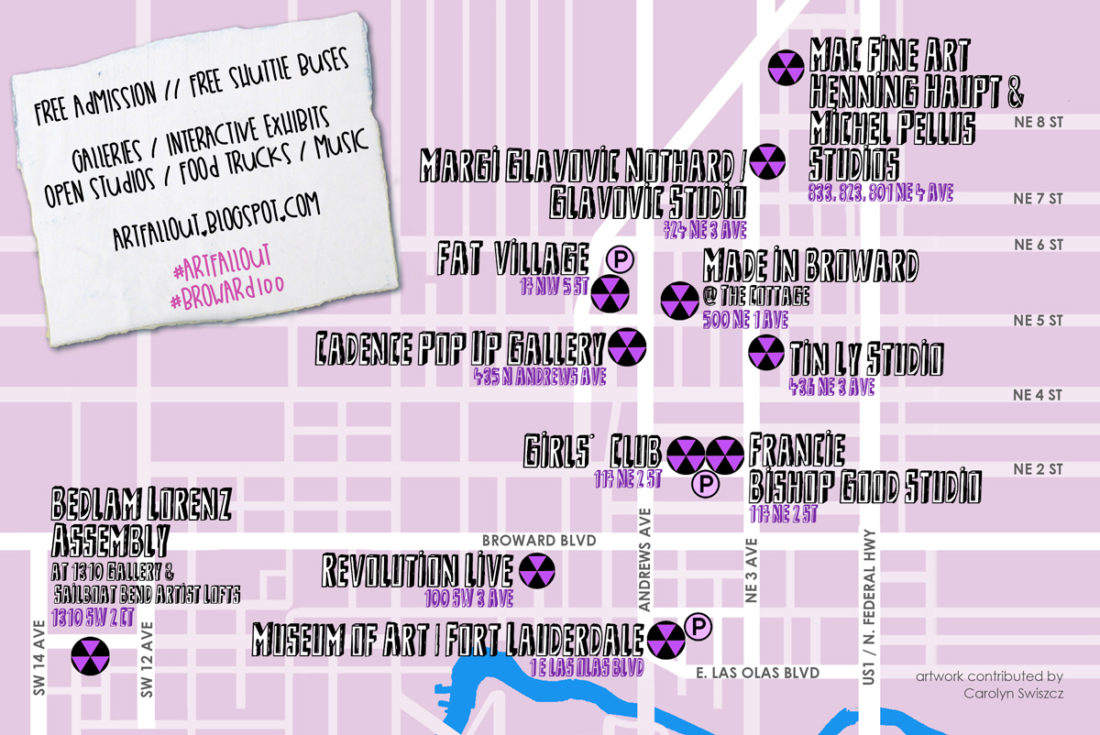 Art Fallout 2014 Participating Venues
Girls' Club | a private collection with artist-centric public programming
NSU Art Museum | Fort Lauderdale's premiere art museum
Bedlam Lorenz Assembly | a nonprofit alternative art projects collective, guest exhibiting at 1310 Gallery, a three-level exhibition space in the heart of Sailboat Bend Artists Lofts
FATVillage Arts District | a warehouse district of artist studios, exhibition spaces and creative businesses
Glavovic Studio | a design and architecture firm producing innovative public projects
Cadence Pop-up Gallery | a landscape architecture firm leading community outreach projects
MAC Fine Art | a large visual art gallery providing art services
Made in Broward at the Cottage | a multi-use facility providing alternative education programs

Francie Bishop Good Studio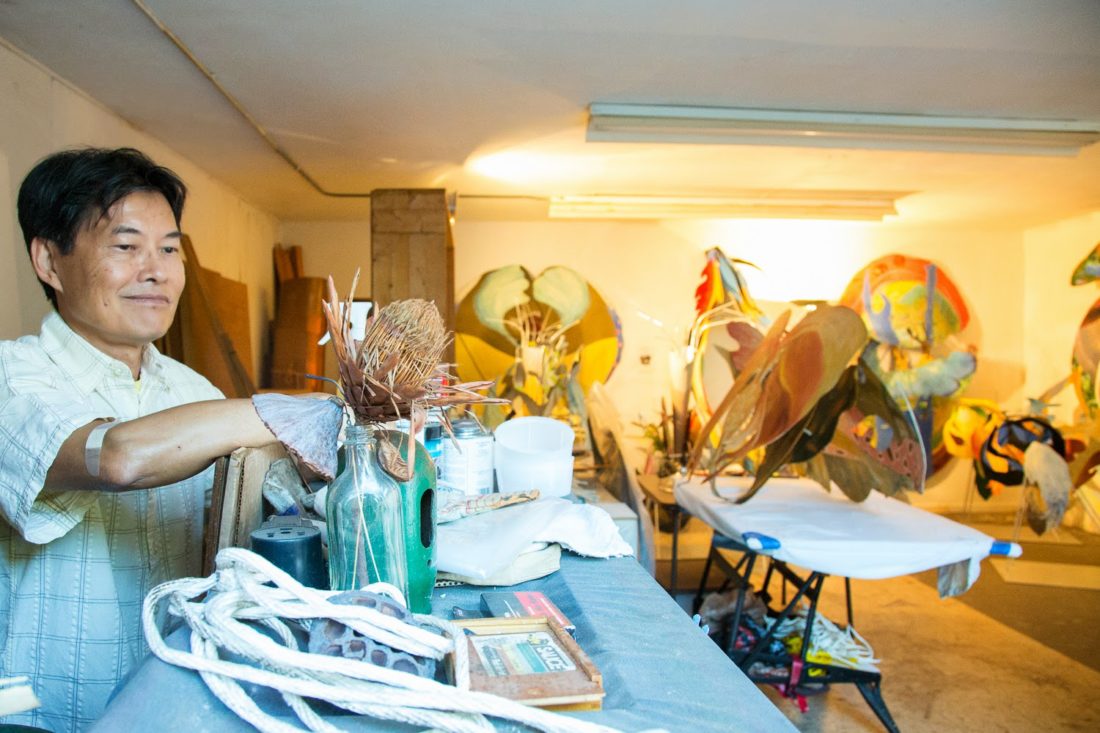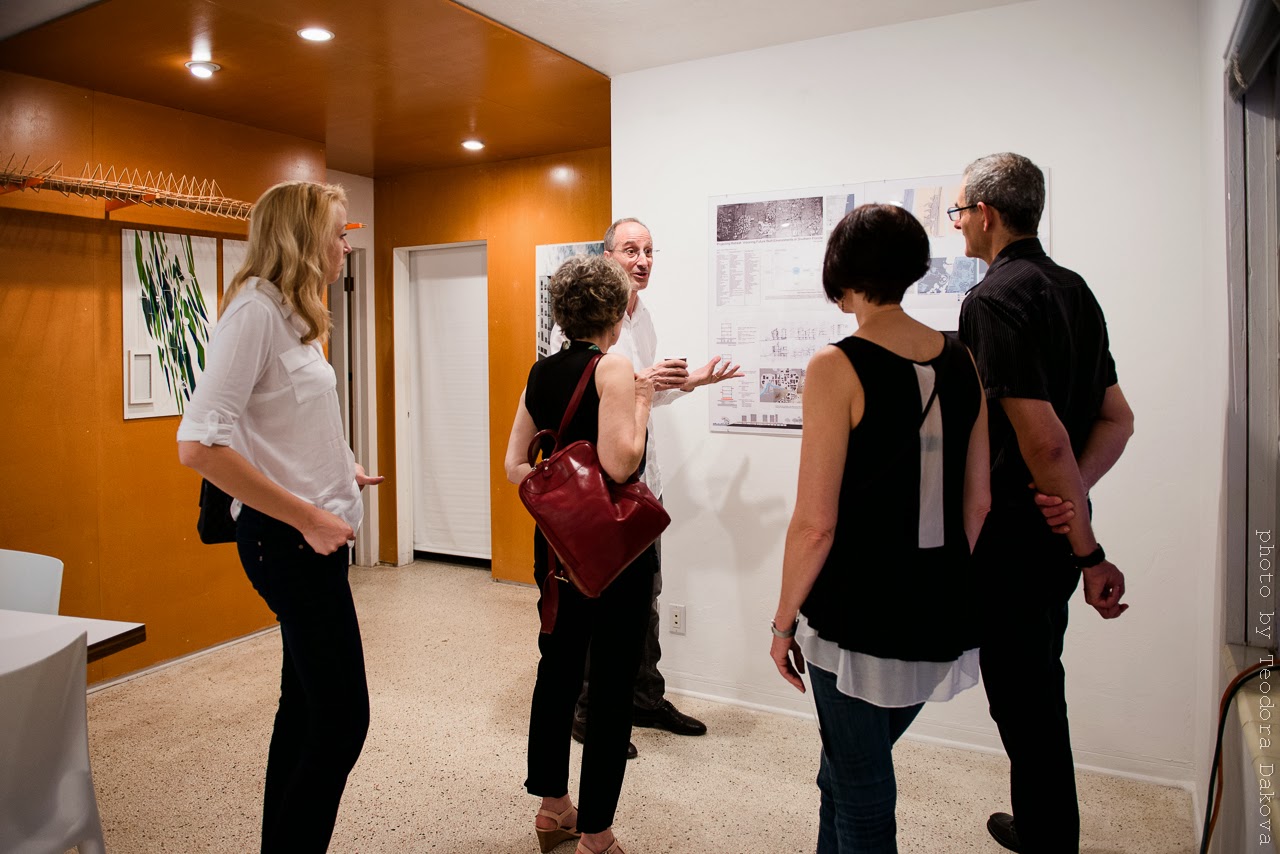 Margi Glavovic Nothard Studio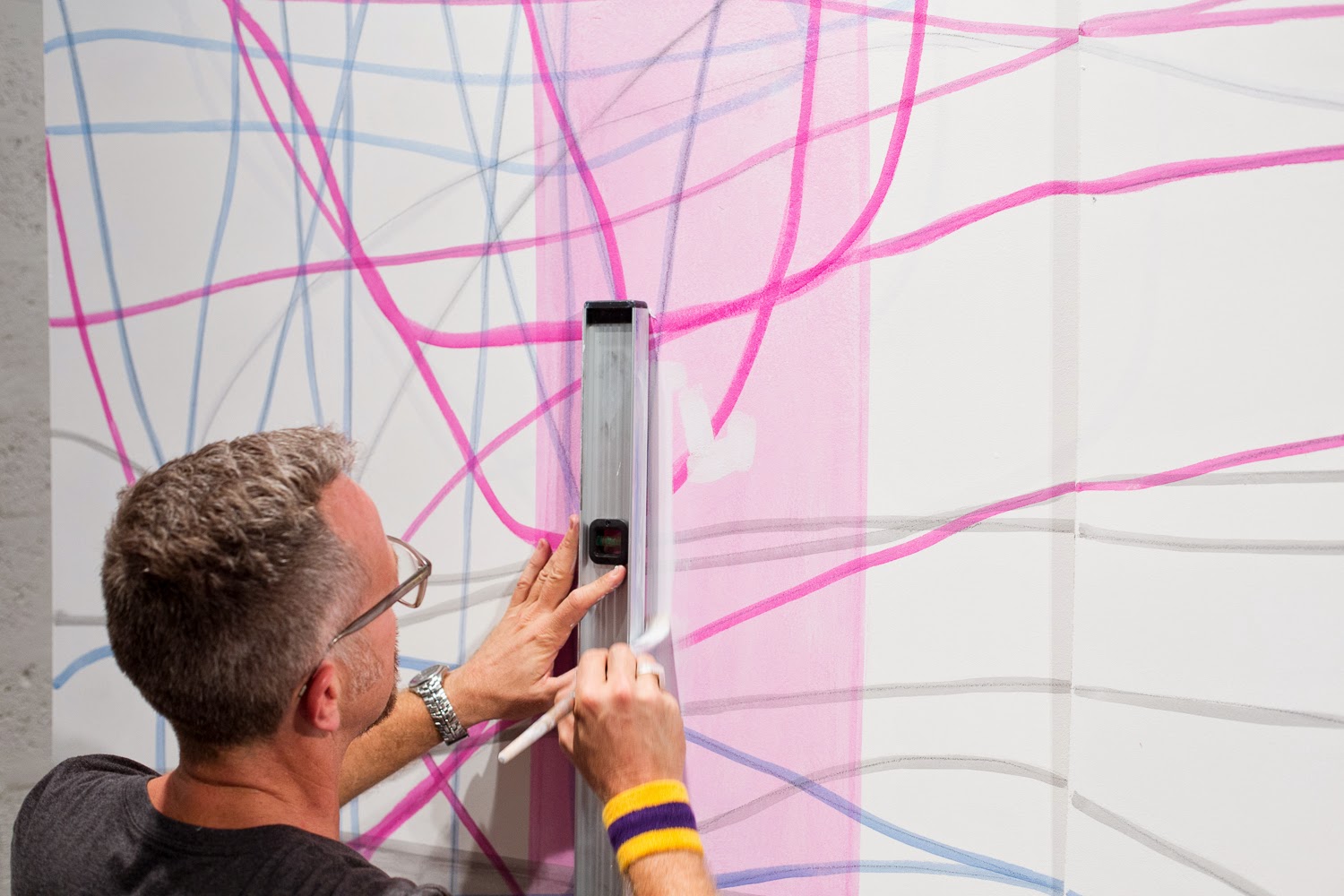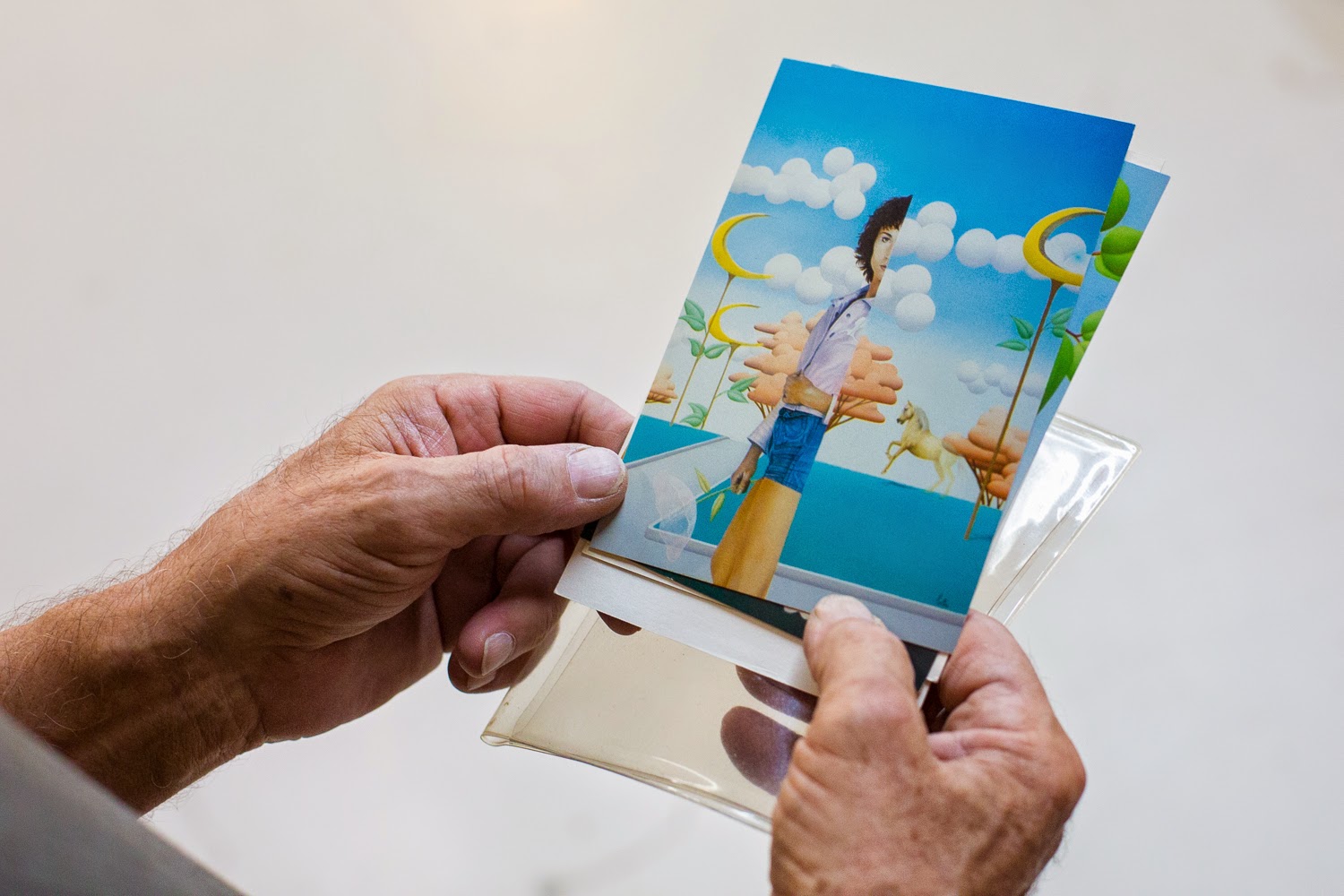 At Girls' Club
Girls' Club presents the annual open-call exhibition Unframed, an exhibition of works on paper with a special public feedback element by way of color-coded sticky notes. As a private collection and alternative exhibition space, this is a rare opportunity for artist to submit and exhibit with this unique institution.
South Florida artists of all levels, genders, and backgrounds are invited to submit artworks for a one-day, open-call visual art exhibition of unframed works on paper. Artists are encouraged to submit new, experimental or in-progress works to take advantage of the unique feedback element provided.
The public, and a panel of informal judges - curators, collectors, gallery owners, art writers, professors, museum professional - will leave public comments on the wall near artworks through a color coded Sticky Note system.
Purple: Judges
Blue: Fellow Artists
Yellow: General Public
Pink: Kids
Breaking down perceived barriers between audience and artist, Art Fallout, Unframed encourages an expanded and inclusive dialogue about contemporary art and our local art scene.
Submission form and information below.
Deadline, Friday, Oct 17, 5pm.
---
Chicks with Discs
Upstairs in the mezzanine, Radio-Active Records presents a pop-up gallery with guest DJs. Organized by Natalie Smallish, Chicks with Discs is an audio and visual exhibition of vintage, rare and beloved vinyl records from local female record collectors.
No longer are the labyrinth-ed halls and stacked racks of record stores the domain solely of the 'high fidelity' stereotype of the obsessive male. The aisles at Radio-Active, and the block-long lines for special events, have been increasingly gender balanced, with female collectors not only holding their own, but amassing an evermore eclectic mix of vinyl. The diverse showcase includes LPs by Black Sabbath, Joy Division, the Killers, Grover Washington Jr., Dolly Parton and Bob Dylan.
---
Francie Bishop Good Studio
Adjacent to Girls' Club, the studio of Francie Bishop Good will open to the public from 5-9pm showcasing new work from the accomplished Fort Lauderdale-based artist. For information about Francie Bishop Good visit: www.franciebishopgood.com.
---
Super Duper Grub Food Truck and Gramps Bar
Food truck Super Duper Grub will be on hand, serving kid-friendly, health-conscious food.
Mini Gramps, a nomadic pop-up bar by Gramps Bar in Wynwood will be on hand serving ice cold beer and cocktails for a suggested donation.
More updates, information and an interactive map at artfallout.blogspot.com.
Art Fallout: Unframed
Open Call exhibition of work on paper with interactive feedback element via Post-It Notes
SUBMISSIONS to Art Fallout: Unframed ARE NOW CLOSED
1. Fill out the submission form below, note artwork guidelines. (*if you are having problems viewing form, you can fill this out at drop off)
2. Send payment by paypal, check or with cash in-person.
3. Drop off your works at Girls' Club , Wednesday – Friday, 1-5pm from Oct 15 to Oct 17, 2014.
4. Come to Art Fallout!! See people commenting on your work. Comment on other's work.
5. Pick up your work after the show ends the night of the event, or the following week during regular hours, Wednesday – Friday, 1-5pm.
---