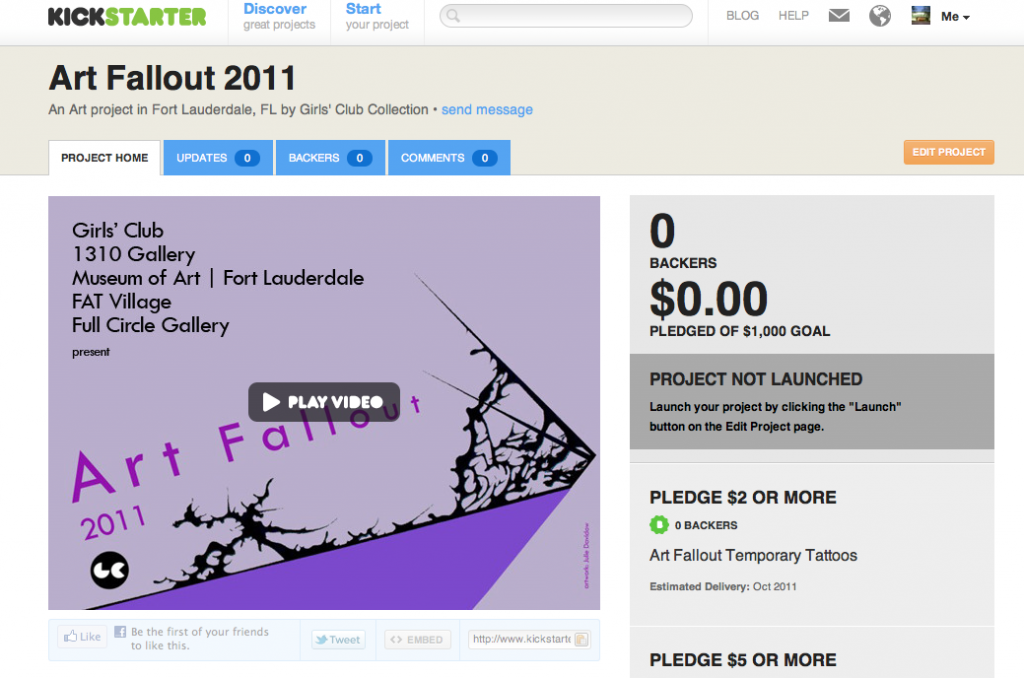 Art Fallout 2011 Kickstarter Campaign has begun
Kickstarter.com enables artists and non-profits to fundraise for their projects.
Visit Kickstarter.com.
Click to pledge any amount and your funds will only be deducted from an Amazon payments account once our project achieves its total fundraising goal.
Last year's Art Fallout Kickstarter campaign was successful. Funds are used to defray costs of producing the event.
The incentives on offer are at limited edition artist multiples and books – all at reduced prices only during this Kickstarter campaign. It's your chance to purchase at a savings!
It's fun, and an easy way to support art in your community!