Art Addiction Online 9th Female Artists Art Annual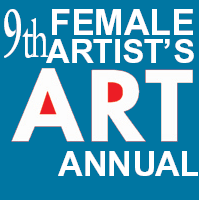 Artists are invited to apply for the 9th FEMALE ARTIST'S ART ANNUAL Online Global Art Annual. The competition is open to all artists and is judged solely by visuals submitted online or attachment. All accepted works that pass the first screening will entry into competition and will be exhibited 12 months beginning with the date of the inclusion. We send out a monthly [digital] files of artists in our displays to very important customers, collectors and art lovers interested in buying art. If art buyers are interested in purchasing any artwork featured on Art Addiction, they need to contact the gallery via e-mail.
Submit your works to [email protected] If your work is chosen as a winner then we will need the pictures at print resolution for publication in World of Art magazines and book.