9 TOPICS web project by Amalia Caputo + Marina Font
All photographers, artists, Instagram lovers, social media addicts of all genders, using of all styles and thoughts worldwide are invited to participate in 9 TOPICS, a long-term, web-based photo project presented by Girls' Club and artists Amalia Caputo and Marina Font.
The Girls Club has engaged local artists Amalia Caputo and Marina Font to present a web-based project in conjunction with the exhibition The Moment. The Backdrop. The Persona.
The project calls for thematic artist submissions via Instagram to be included in an ongoing, 10 month-long project. Select featured artists will be invited to partake in an exhibit/reception at the Girls' Club Annex Space in September 2015, with their images printed by Girls' Club.
Artists/Curators Amalia Caputo and Marina Font wish to engage local and international communities into this exciting Instagram photo project and build a strong thread of thought in relation to the interpretation of the SELF as an over arching theme for the project. Using Instagram as a massive, borderless platform, the aim is to construct a thorough collective brainstorm of ideas that will build up to define our existence in contemporary times.
The SELF
Our relation with the notion of self is complex, enriching and exiting.  Is it based on our mental perception, our chemistry, or is it the world that surrounds us that defines who and what we are?
---
AUGUST TOPIC: ME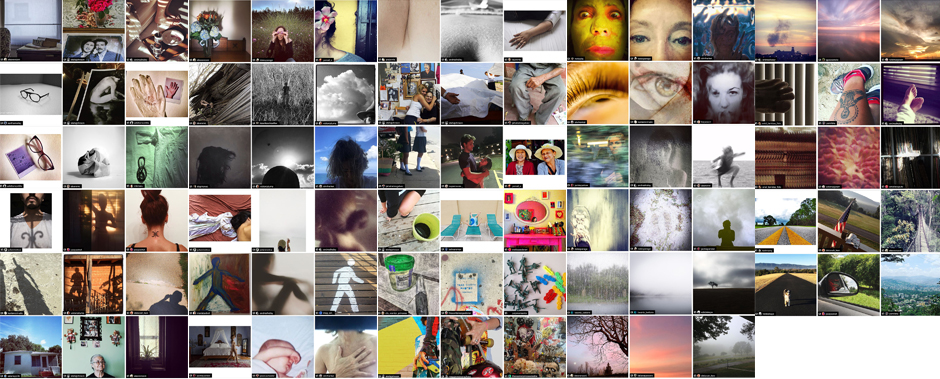 ---
JULY TOPIC: FLUIDS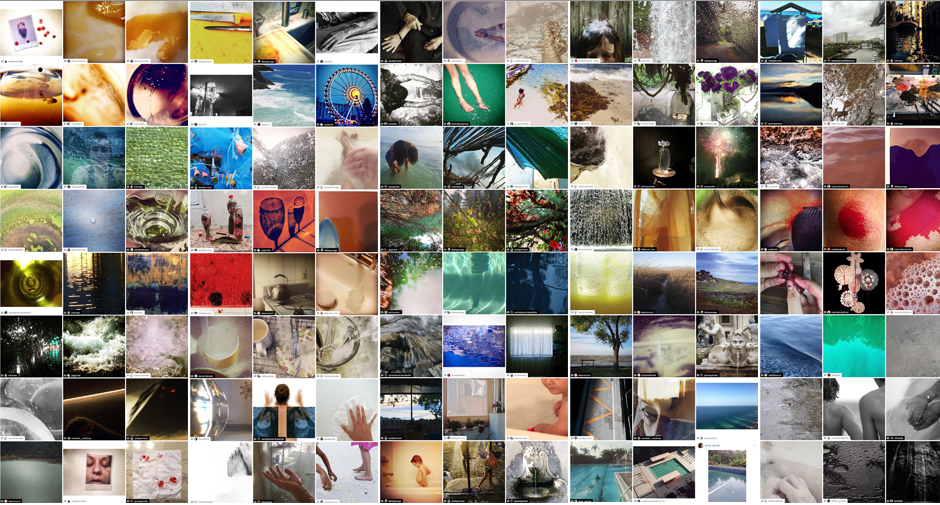 ---
JUNE TOPIC: SENSES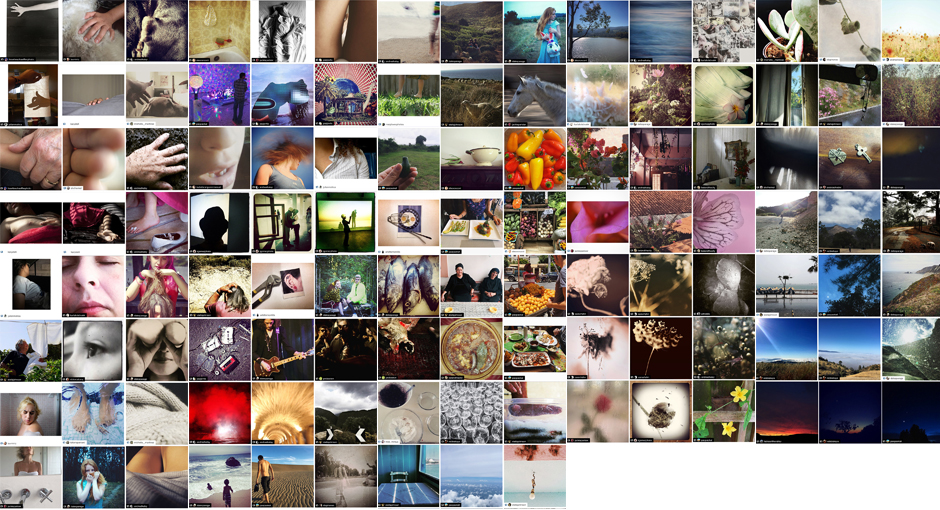 ---
MAY TOPIC: REMEMBRANCE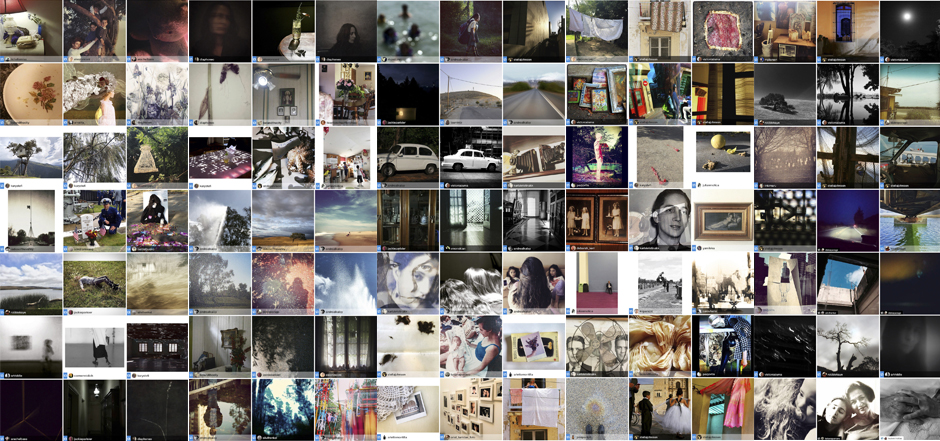 ---
APRIL TOPIC: PSYCHE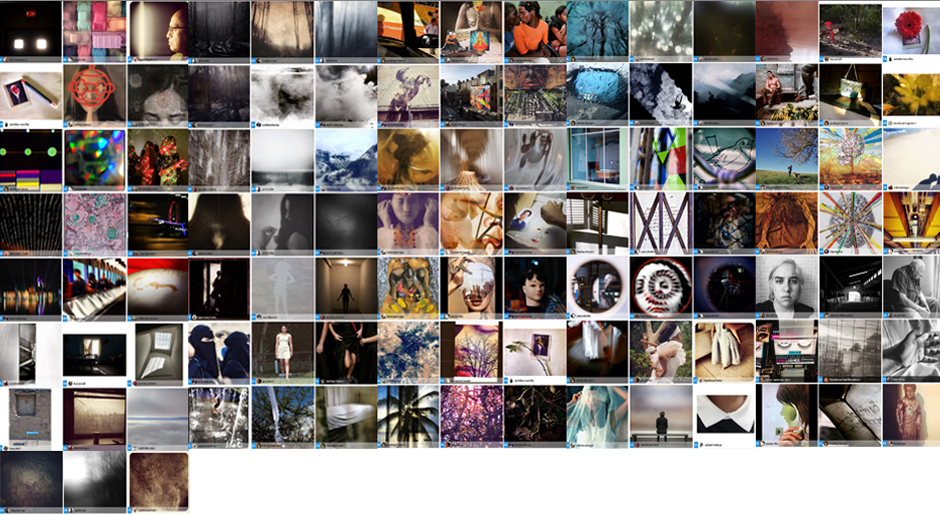 ---
MARCH TOPIC: RELATIONSHIPS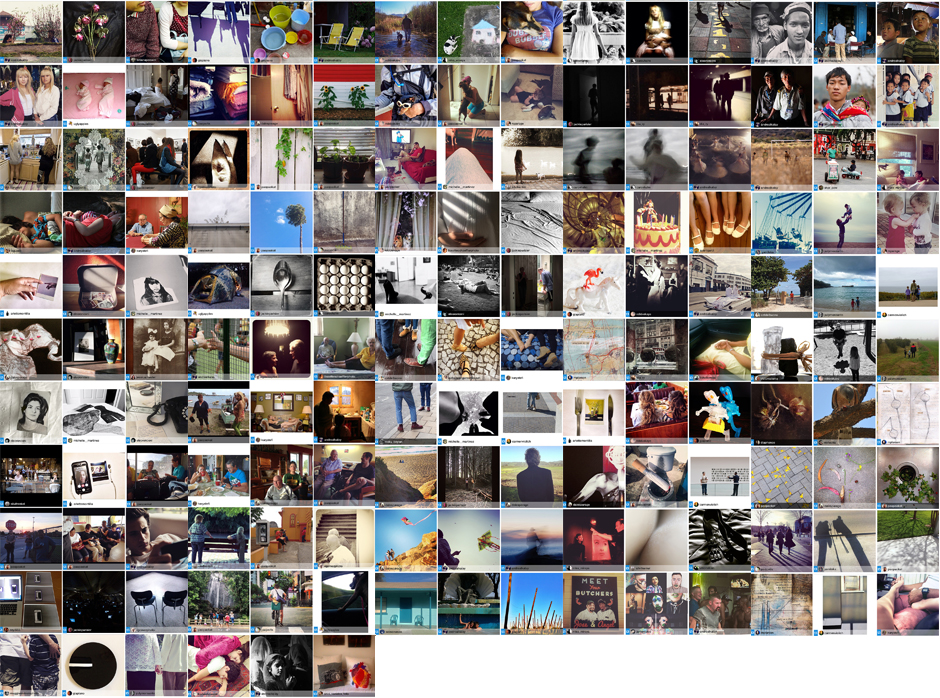 ---
FEBRUARY TOPIC: FAITH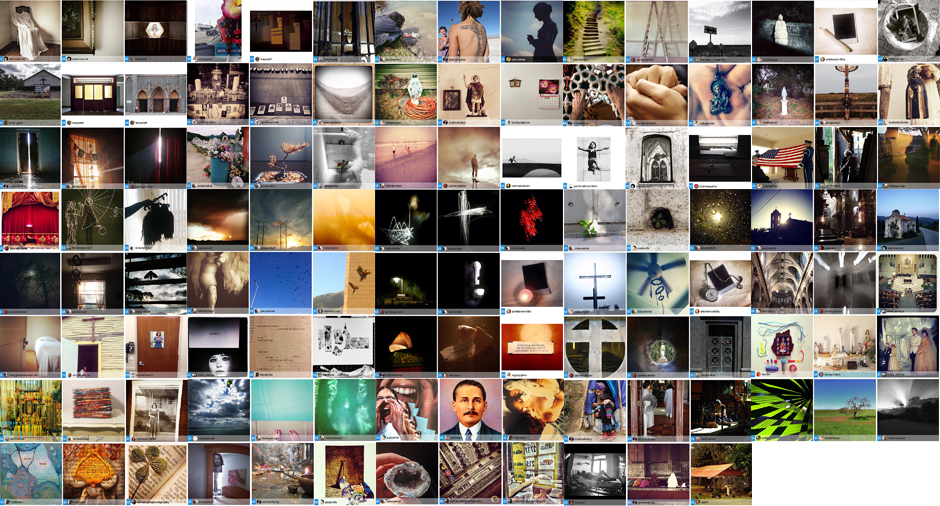 ---
JANUARY TOPIC: CORPUS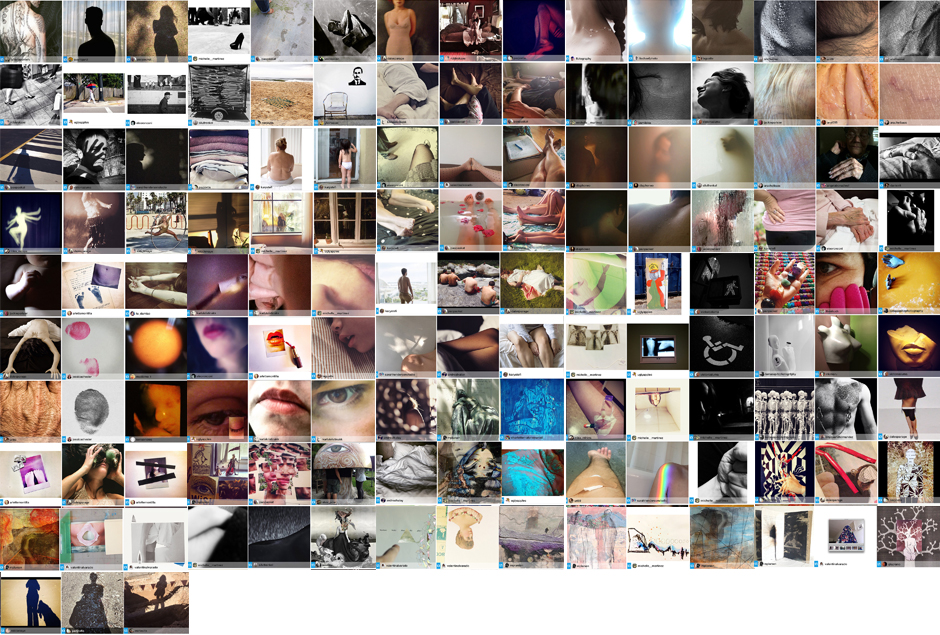 ---
DECEMBER TOPIC: INTIMATE SPACE


Click images to see all.
---
Description
9 TOPICS will take place during 9 months, December 1st, 2014 through August 2015.
Every 1st of the month, Girls' Club will release a new topic under the umbrella theme of the SELF chosen by artist/curators Amalia Caputo and Marina Font. Each topic will be open to submissions for one month via Instagram.
Artists are invited to be inspired by the current topic and post their best, related image(s) using the hashtag #9TOPICSgirlsclub.
At the end of each month, a selection of featured images will be posted to the 9TOPICSGirlsClub Instagram account and to the Girls Club blog. Select entries will become finalists to be considered for an end of project, curated exhibition.
Selected featured artists will be invited to partake in a final curated exhibition, with their work printed by Girls' Club. The exhibition will take place September 23-26, 2015, at the Girls Club Annex Space, in downtown Fort Lauderdale. Following the exhibition, Girls Club will remain as the guardian of the prints, storing and seeking further exhibition opportunities for the project.
SUBMISSION IS FREE OF CHARGE
Guidelines for Entry

Follow the Instagram account @9TOPICSgirlsclub or Girls Club blog at: www.girlsclubcollection.org/9topics to learn the topic of the month.
Post as many related images about the topic you wish. Each topic will begin on the first day of each month and end the 28th.
Image(s) must be posted through Instagram and tagged with the hashtag #9TOPICSgirlsclub.
Submitted images must be the original production of the submitting artist(s).
ELIGIBILITY
Open to all individuals, all ages and genders worldwide that own an Instagram account.
TERMS AND CONDITIONS
There is no limit of entries for each topic, but please upload only your best!
Monthly selected entries will be posted on the 9TOPICS Instagram account and the Girls Club blog at www.girlsclubcollection.org/9topics with your Instagram username. If selected, artists will be asked to submit the original image file for web/social media distribution, and to sign a release.
All selected entries will be asked to provide their name, a credit line, small bio, web site URL, and email to promote your work though our social media accounts.
All selected work for final end of project exhibition will be printed by the Girls Club in an edition of 1. All artists retain the copyrights to their own image(s). By submitting work, the artist(s) grant Girls Club the right to use image(s) for the purpose of promoting the artwork, artist, 9TOPICS project and related Girls Club programs and exhibitions. Promotions and images may also be used on social networks of Girls Club, 9 TOPICS and artists/curators Amalia Caputo and Marina Font. Artists grant the use of their image(s) as stated without further compensation from the Girls Club or 9 TOPICS.
By submitting your images, individuals agree to the above terms and conditions.
Organizers/Curators
Amalia Caputo is a photo-based artist, art historian and writer, living and working in Florida since 2003. Her thoughts about photography convey its duality, being both a narrative or a non-narrative tool, always as an intermediate between the thought and the action of clicking. Since 1989 Amalia Caputo has exhibited widely in museums and galleries in Caracas, Barcelona, Miami, London, Mexico, New York, Taipei among others. Her work is present in prolific public and private collections such as Fundacion Banco Mercantil, Venezuela, Cisneros Fontanals Art Foundation, Miami, Galeria de Arte Nacional de Venezuela, among others.
www.amaliacaputo.com
Marina Font is a photo-based artist, living and working in Florida since 1997. Her works deal with ideas of identity, gender, territory, language and memory. She has exhibited widely in museums, cultural institutions and galleries in the USA, Italy, China, Uruguay and Argentina. Her work is present in various public collections such as the Lowe Art Museum at The University of Miami and the MDC Museum of Art+Design, Miami and various private collections in Germany, Italy, Belgium, France, Vienna, Argentina, Dubai, Mexico and the USA, including Girls Club.
www.marinafont.com
About Girls' Club
Founded in 2006 by artist Francie Bishop Good and her husband David Horvitz, Girls' Club is a 501(c)3 foundation and alternative space, the only private collection in the world dedicated to exhibiting contemporary art by women. Cutting edge works in painting, drawing, photography and video are presented in curated, thematic exhibitions which also include works loaned from other collectors, and from galleries and artists. Artists represented in the Good/Horvitz collection are a diverse body of women – and some men – representing many ethnicities and nationalities. Girls' Club's facility is a dynamic, multi-functional building created by award-winning designer Margi Nothard of Glavovic Studio in Fort Lauderdale.
Girls' Club's mission is to educate the public, nurture the careers of female artists, and to serve as a resource for art students and scholars, curators, and practicing artists. A special commitment is made to expose the work of local artists to a broader national and international audience. Girls' Club's website features a working online artist database with biographical information and relevant web links on artists in the collection, facilitating further study on the works and careers of contemporary women artists. Web projects by artists, interviews and texts by writers and a blog extends the presence of Girls' Club onto the worldwide web.
Girls' Club is also committed to changing the lives of individuals in Broward County, and our programming reflects the special needs of women and girls. Girls' Club offers specialized workshops and activities in a variety of media for artists of all levels and abilities, and for children and families.
More information at www.girlsclubcollection.org.