Offsite: Christina Pettersson Performance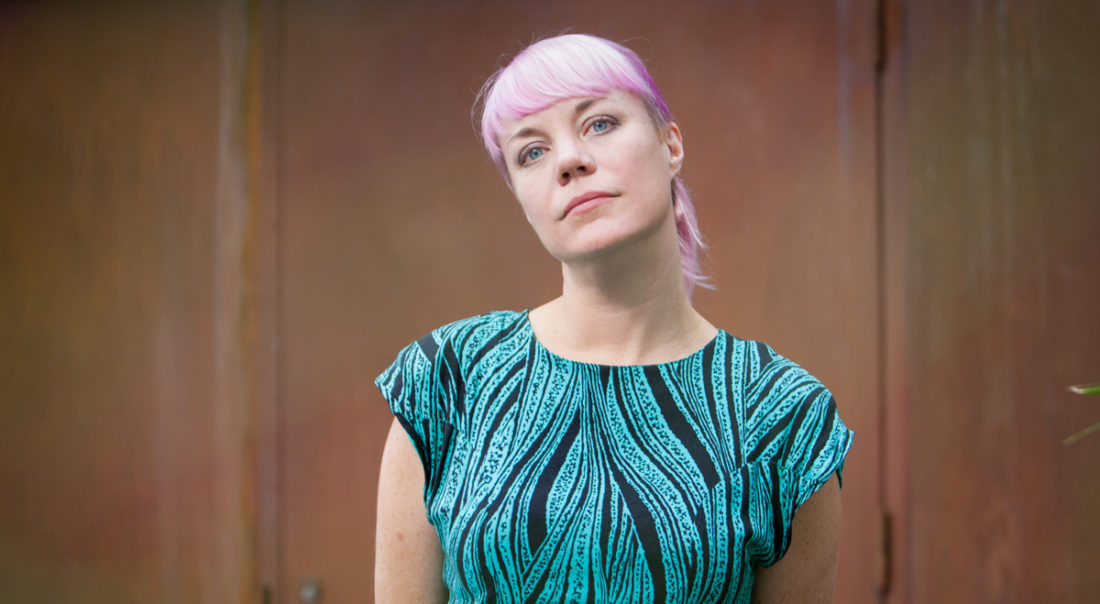 Thursday, March 9, 2017, 6-8pm
Girls' Club presents Offsite Performance by Christina Pettersson: Along the Shadow of the River, a multi-disciplinary public performance set along the banks of the historic New River in downtown Fort Lauderdale.
Taking place on the riverside grounds of the Fort Lauderdale Historical Society at 219 SW 2nd Ave, Fort Lauderdale, FL 33301,  Along the Shadow of the River takes inspiration from the historic river and the women whose histories are forever linked to its waters.
Audience members are invited to tour the grounds, encountering different performers as they make their way east across the railroad tracks in this progressive performance and walking tour. The performance will begin promptly at sundown.
Created by Christina Pettersson, the performance brings together local musicians, dancers, opera singers and artists to embody historic female figures who have made integral contributions to the founding and history of Fort Lauderdale.
Part homage, part history lesson, these interpretive, performative biographies tell the story of Fort Lauderdale's forgotten heroines including: Frankee Lewis, Fort Lauderdale's first permanent non-native resident circa 1824; Mary Brickell, the largest single property owner in the central part of Fort Lauderdale and prominent real estate developer/manager circa 1908-1922; Ivy Stranahan, Fort Lauderdale's first school teacher, an active social activist, suffragette and proponent of Seminole Indian rights who lived in Fort Lauderdale from the age of 18 in 1899, to her death in 1971; and more.
Performers include Shanna Nolan Gundry, a Mezzo-Soprano opera singer; Shira Abergel, a professional multi-instrument musician, singer and actress; Tara Long, Miami-based experimental performance artist and musician under the alias Poorgrrrl; Nikki Rollason, dancer and performance artist; Octavia Yearwood, an arts educator, choreographer and founder of Team Ohhh; Jessica Farr, actress, playwright and stand-up comedian; and Mae Silver, historian and author of numerous books including 'Too Hot To Hide: Remarkable Women of Fort Lauderdale.'
Download Press Release
Fort Lauderdale -- In a series of four multi-disciplinary public performances, in collaboration with performance/video artist Jen Clay, author/visual artist Vanessa Garcia, choreographer/dancer Jenny Larsson and visual/performance artist Christina Pettersson, Girls' Club brings unique experiences outside the walls of the gallery space and into the world's stage.
About Christina Pettersson
Christina Pettersson explores resurrection and savage demise on a grand scale once reserved for history painting. Her large graphite works on paper reference classic mythology and literature, and include herself as the recurring female figure surrounded by animals, most particularly birds. Seen altogether, these figures act as augurs or prophets, foretelling the future from the past, yet apprehensive of the omens. These otherworldly landscapes reveal a deep allegiance to the wilderness of a bygone era, and the experience of a world in decline. Rooted in a highly Romantic tradition, they embody a restless spirit, a longing for the unbounded and indefinable, and fervent emotion as the truest source of visual experience.
"I want to restore that epic and mythological dimension, a sense of awe and reverence for the world. The fact is they are not much about my personality. I want to be a storyteller. I want to believe that life is still wild."
Christina was born in Stockholm, Sweden and lives in Miami, FL. In addition to drawing, she makes videos, sculptural installations and group performances. Her most recent shows include the Museum of Contemporary Art, Miami, Girls Club, Fort Lauderdale, the Art and Culture Center of Hollywood, FL, Launch F18, curated by Site95, New York, NY and Primary Projects, Miami, FL. She has also exhibited at the Birmingham Museum of Art, AL, Columbus Museum of Art, GA, Baltimore Museum of Art, MD, Wiregrass Museum of Art, AL, Naples Museum of Art, FL, and locally in South Florida at the Miami Art Museum.
She received a Fulbright Grant to return to Sweden in 2000, attending the Valand School of Fine Arts in Gothenburg. She has received the South Florida Cultural Consortium Fellowship twice, the largest regional sponsored grants in the US. She has attended residencies at the Vermont Studio Center, VCCA, The Studios of Key West and Yaddo, as well as a year long program locally at the Deering Estate.
Her work is in the permanent collections of PAMM, Martin Z. Margulies at the Warehouse, Marty & Cricket Taplin at the Sagamore Hotel, Francie Bishop Good & David Horvitz, Debra and Dennis Scholl, and others. She is published four times in New American Paintings, and had a documentary made about her for ArtnetTV. She was named one of the "Young Miami artists making a mark this Art Basel go- around" by The Miami Herald last December. Recent solo shows have taken place at the Art and Culture Center of Hollywood, Launch 18 in Tribeca, and Primary Projects in Miami. This past December during Art Basel she unveiled a major performance work at the historic Vizcaya Museum and Gardens, as part of their prestigious Contemporary Arts Program.
About Fort Lauderdale Historical Society
The Fort Lauderdale Historical Society (FLHC) is a 501(c)(3) non-profit organization located on the New River in downtown Fort Lauderdale. FLHC tells the story of our community's history through its historic structures: The 1905 New River Inn which houses the Museum of History and was the first building in Broward County to be listed on the National Register of Historic Places;1907 King-Cromartie House, a pioneer house museum;1899 Replica School House, a replica of Broward County's First schoolhouse; and Hoch Heritage Center, a public research library that holds the largest collection of material related to greater Fort Lauderdale, including more than 250,000 historic photographs.
The FLHS believes that a sense of history is fundamental to understanding human experience, and therefore, collects preserves and shares material from our community's past, so that present and future generations can comprehend more fully their predecessors, their community and themselves.
Acknowledgments
Funding for this project was made possible in part by Funding Arts Broward, by the Broward County Board of County Commissioners as recommended by the Broward Cultural Council and private donors.