Making Space: Beyond a Room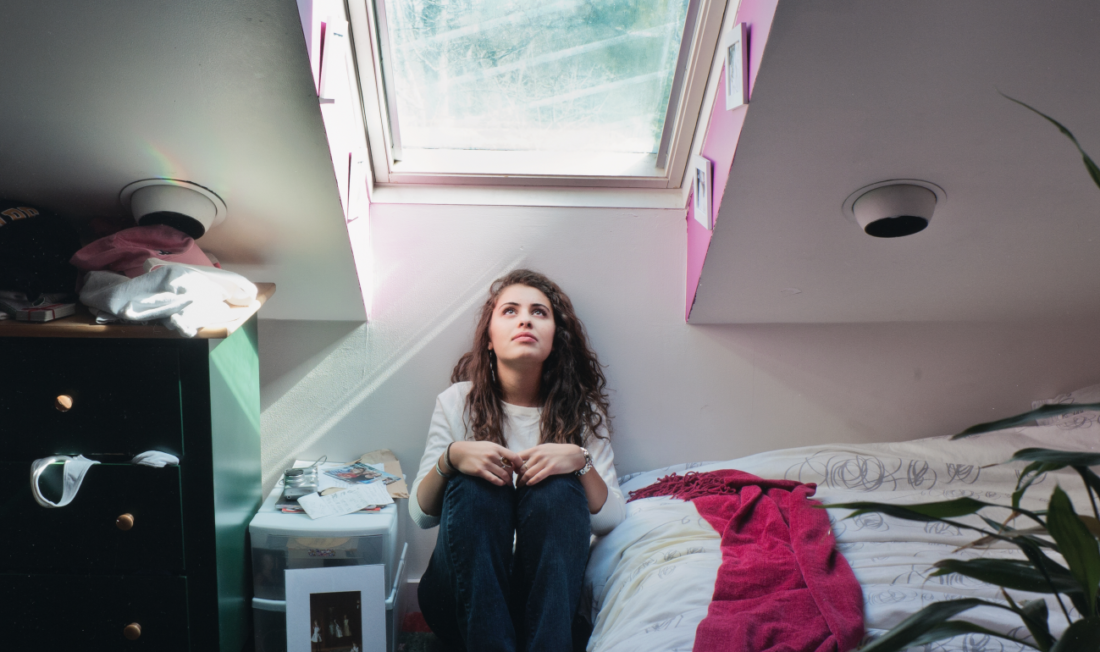 Making Space: Beyond a Room is a multi-media exhibition that builds upon the discussion of women's creative practice and access presented in Virginia Woolf's 1929 feminist essay "A Room of One's Own." Speaking frankly on historic gender adversity, Woolf discusses the difficulty in creating a suitable climate for creative thought. She writes of a need for artists to have not only economic means to support themselves, but access to a private, controllable space – a room of one's own.
Making Space examines the current status of creative space for female artists today. How this space is constructed and defended by both male and female today.  The works in the exhibition incorporate solutions that are abstracted, actual, invented and psychological, demonstrating the myriad ways that artists make space and the diversity ultimately produced by them.
The exhibition invites the public to question how we define a room today.  Must one have a room to one's self for creative production to flow freely and uninhibitedly? Can a room exist in the mind, in virtual or cyber-space or must it be contained by four brick and mortar walls with a locking door?
Curated from the private collection of Francie Bishop Good and David Horvitz, Making Space features contemporary work from internationally and nationally renowned artists as well as prominent local artists: Rosemarie Chiarlone, Teresa Diehl, Scott Daniel Ellison ,Tracey Emin, LaToya Ruby Frazier, Kate Gilmore, Sarah Jones, Mel Kadel, Klara Kristalova, Rania Matar, Lee Materazzi, Julie Mehretu, Abelardo Morell, Ania Moussawel, Peggy Levison Nolan, Sandra Scolnik, Mickalene Thomas, Amy Wilson and Su-en Wong.
Thursday, November 20, 2014, 6pm
Panel Discussion: Making Space for Creative Production
How do artists create and find spaces conducive to creative production? Virginia Woolf, in her 1929 essay "A Room of One's Own," asserted that there are two vital elements for creative production: money and a room of one's own. How important are these assets today? Is an actual space even required, or do virtual or mental spaces suffice? Moderated by Jeanie Ambrosio. Panelists include Eric Berlatsky, Ania Moussawel, Peggy Levison Nolan and Sarah Michelle Rupert.
Wednesday, January 21, 2015, 6-7:30pm
Closing and Live Reading: Poems and Short Stories
Organized by co-curator Sofia Bastidas, Girls' Club is hosting an open call for poets and writers inspired by the themes and topics explored in Making Space.  Selected writings will be published to the Girls' Club blog, www.girlsclubcollection.org/blog, and authors invited to partake in a Live Poetry Reading during the closing event, Wednesday, January, 21, 6pm at Broward College. More information about the open call including deadline, response time and submission guidelines at www.girlsclubcollection.org/making-space-open-call-for-poems-and-short-stories.
About Rosemary Duffy Larson Gallery
Since 1965, Broward College Central Campus Fine Arts Gallery has exhibited art works from over 150 regional, national and international artists such as Carl Andre, Hernan Bas, Judy Chicago, Angi Curreri, Yuri Dojc, Duane Hanson, Kenneth Huff, Nam June Paik, Pilar Tobin and Pablo Picasso. In 2012, Broward College opened the Rosemary Duffy Larson Gallery, located in the state-of-the-art Visual & Performing Arts Building. The Rosemary Duffy Larson Gallery is a non-profit institution serving BC student, faculty and the greater south Florida arts community.
Rosemary Duffy Larson Gallery
at Broward College Central Campus, Building 6
3501 SW Davie Road, Davie, FL 33314
Broward College map