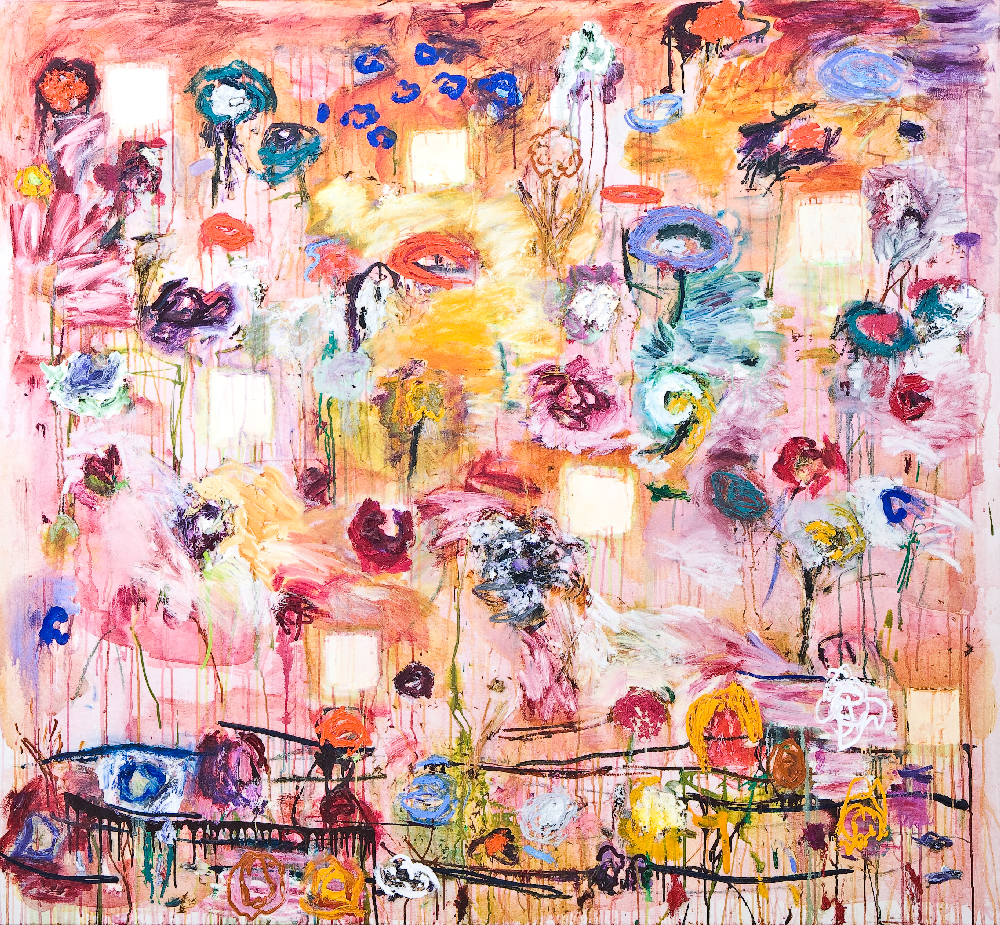 May 18 - September 29, 2017
Summer Open Hours: Wednesday & Saturday, 11am-5pm
Curated by Michelle Weinberg and Sarah Michelle Rupert
Girls' Club presents Women Painting, featuring over 50 works from the collection of Francie Bishop Good and David Horvitz.
Inspired by Emile de Antonio's era-defining 1972 documentary film "Painters Painting", Women Painting is an exhibit, video documentary series and catalog that attest to the vibrancy and relevance of the practice of painting by women, from the 1970s to the present day.
As contemporary art evolves along the lines of greater interactivity via the use of technology (interdisciplinary forms, new media, performance and spectacle, social action, video, online and virtual reality) Girls' Club focuses on the practice of painting, a technology with a long, more nuanced history. Focusing on the rich, momentous space between the artist and her painting support, the action occurs within the private space of the artists' studio and the "arena" of the painting.
In conjunction with the exhibit, Girls' Club will produce a series of mini documentary videos exploring the artists' practice, pursuits and creative drives while illuminating the public on the particular experiences of women, painting, as well as a published catalog.
The exhibition on view at the Miami Dade College Kendall Gallery, in partnership with the Miami Dade College Galleries of Art + Design, in Miami, FL. For additional information about MDC galleries,  please call 305-237-7700.
Miami Dade College Kendall Gallery, 11011 SW 104 Street, Miami
featured image: Joan Snyder, Postmardemgarden, 1995, Oil, acrylic, paper mache on canvas, 66 x 72 inches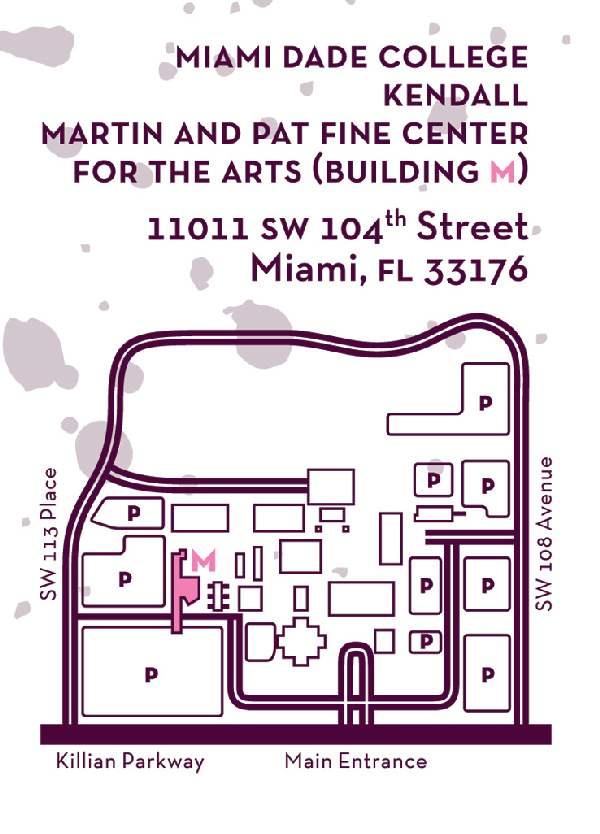 Artists
Harumi Abe
Dhruvi Acharya
Firelei Baez
Ingrid Calame
Squeak Carnwath
Elisabeth Condon
Amy Cutler
Melanie Daniel
Julie Davidow
Madeline Denaro
Nicole Doran
Nicole Eisenman
Louise Fishman
Pia Fries
Jackie Gendel
Neysa Grassi
Joanne Greenbaum
Hilary Harnischfeger
Sharon Horvath
Jacqueline Humphries
Vera Iliatova
Chantal Joffe
Emily Noelle Lambert
Natalya Laskis
Amy Mahnick
Melissa Meyer
Beatriz Monteavaro
Elizabeth Murray
Kathy Osborn
Julia Oschatz
Vickie Pierre
Vanessa Prager
Cristina Quarles
Julie Rofman
Lisa Sanditz
Amy Sillman
Elena Sisto
Shinique Smith
Joan Snyder
Nicola Tyson
Josette Urso
Odalis Valdivieso
Lara Viana
Shoshanna Weinberger
Sue Williams
Paula Wilson
Katharina Wulff
Lisa Yuskavage
Opening Reception: Thursday, May 18, 2-5pm
at Miami Dade College Kendall Gallery, M-123, 11011 S.W. 104th Street, Miami, FL
Miami Dade College students, faculty, staff and the public are invited to attend the opening reception of Women Painting, Thursday, May 18, from 2-5pm. Visitor parking passes may be obtained at the information booth at the Killian Drive (104 Street). Lot 14, located directly in front of the main entrance, is the visitor's parking lot.
Related Events + Exhibitions
More Women Painting


Opening Reception: Friday, June 9, 6-9pm
Curated by Michelle Weinberg, presented by design sublime, Available Space and Girls' Club
at design sublime, 7203 NE 4th Avenue Suite 101, Miami FL 33138
On View: June 9 - July 1, 2017
Open by appointment, contact 305-834-8201 or mail@designsublime.dk.
Artists include Luisa Basnuevo, Arlene Berrie, Elaine Defibaugh, Dana Donaty, Nereida Garcia Ferraz, Lynne Gelfman, Francie Bishop Good, Babette Hershberger, Regina Jestrow, Laura Marsh, Charo Oquet, Judy Robertson, Lisa Rockford, Lydia Rubio, Sarah Michelle Rupert, Carolina Salazar, Yolanda Sanchez, Sara Stites, Nina Surel, Kristen Thiele, Clara Varas, Michelle Weinberg, Jill Weisberg (from South Florida); Janice Caswell, Amanda Church, Theresa Hackett, Catherine Haggerty, Judy Mannarino, Margo Margolis, Maureen McQuillan, Eva Melas, Portia Munson, Mari Rantanen, Shuli Sade, Jennifer Sanchez, Judy Simonian, Danielle Tegeder (from New York); Jenny Humphreys, Irene Lipton (from Ptown); Karen Combs, Carolyn Swiszcz, Michon Weeks (from MidWest/WestCoast)
More information coming soon