events

---

Catalog Launch Event
Friday, September 12, 7pm

Join Girls' Club, featured artists and exhibition collaborators in celebrating the publication of its fourth annual exhibition catalog, I think it's in my head., curated by the TM Sisters.
Designed by Hello Gusto, the 86-page catalog features an introduction from creative director Michelle Weinberg, an essay on feminism and science fiction by Claire Evans, a work of fiction by Vanessa Garcia and an interview with Monica and Tasha Lopez de Victoria of the TM Sisters. Full color reproductions and installation shots immerse the reader into the exhibition to explore the sympathetic vibrations, vivid metaphysics and explosions of psychic power that exude from the works of 41 artists.
I think it's in my head catalogs were printed and bound locally, in a limited edition of 200.
Reserve and order your copy today!
www.girlsclubcollection.org/catalog-launch-event-i-think-its-in-my-head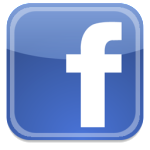 ---
Art Fallout
Saturday, October 18, 5-9pm
Join Girls' Club and downtown Fort Lauderdale's contemporary artists and art venues for an evening of special exhibitions, open studios, public art and interactive experiences.
2014 Participating spaces:
Girls' Club
Museum of Art Fort Lauderdale
1310 Gallery at Sailboat Bend Artists Lofts
FATVillage
Glavovic Studio
Cadence Pop Up Gallery
Francie Bishop Good Studio
MAC Fine Art
Henning Haupt Studio
For details and updates visit www.artfallout.blogspot.com.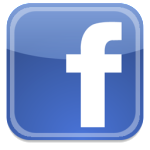 ---
For sign language interpreters or materials in accessible format or other ADA Accommodations please call 954-828-9151 at least five days in advance.