events

---
Artists in Action! 2014
Friday, March 21, 7pm | Harumi Abe
Friday, April 11, 7pm | AdrienneRose Gionta
Friday, May 23, 7pm | Dinorah de Jesus Rodriguez
Friday, June 6, 7pm | Jiae Hwang
Artists in Action! is a series of four informal artist talks and limited edition multiples by local artists commissioned and produced by Girls' Club. Enjoy lively dialogue and learn about each artist's work, inspirations and creative processes. Each event takes place on Friday evenings at 7pm at Girls' Club. Talks are free and open to the public.
2014 marks the fifth year of the Artists in Action! series!
See our inventory of artist multiples from previous years at the Girls' Club Shop.
Check out photos from previous events: Artists in Action! 2013,  Artists in Action! 2012, Artists in Action! 2011, Artists in Action! 2010
---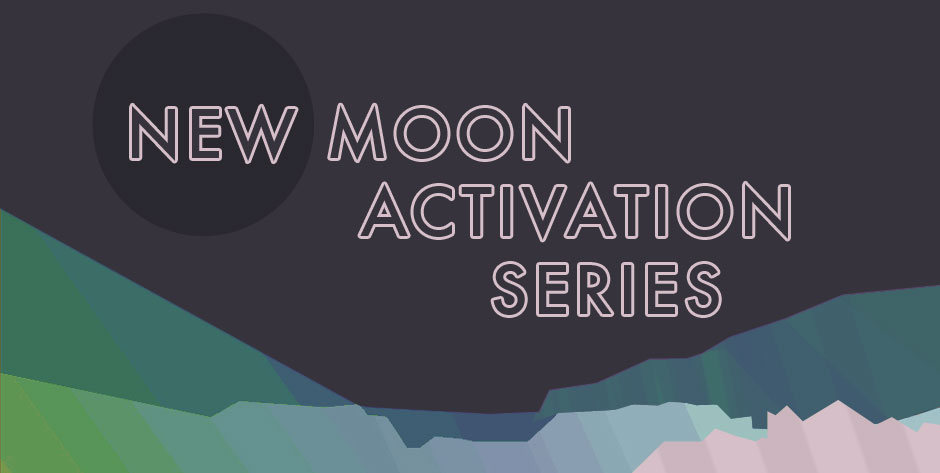 New Moon Activation: Aromatherapy with Sofia Bastidas
Thursday, March 28, 5:30pm
Girls' Club presents a series of workshops in yoga, meditation and creative alternative practices held on select new moons throughout 2014 to harness the propitious effect on creative endeavors that new moons are known to facilitate. The New Moon Activation series is part of the public programming for the Girls' Club current exhibition "I think it's in my head" curated by the TM Sisters.
Aromatherapy is an ancient medicine that uses plant and herbs essences to create essential oils for the purpose of altering a person's mind, mood and cognitive function. Aromatherapy can be used to align our chakras and energy points. In this session participants will experience seven different essential oils that help with the alignment of energy in our bodies, followed by a series of exercises that will activate this alignment and open our being to experience our true selves.
$10 per person. Please bring your own yoga matt and/or towel.
---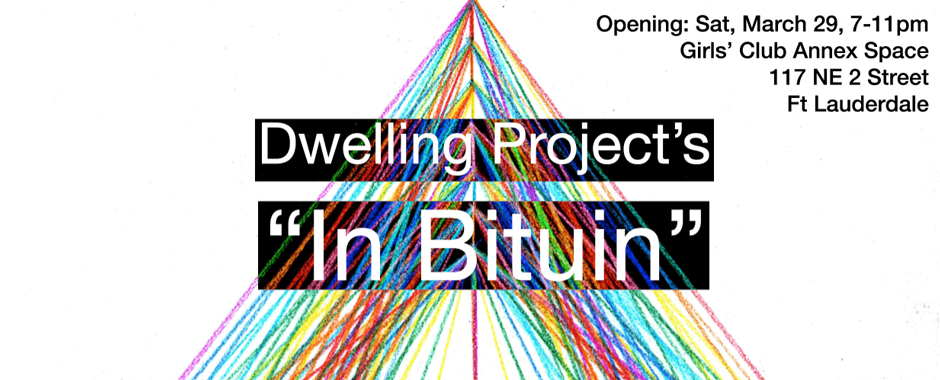 In Bituin: transmuting, traveling and transforming
Saturday, March 29, 7-11pm
Girls' Club presents "In Bituin: transmuting, traveling and transforming", a project from Dwelling Projects, curated by Sofia Bastidas. Inspired by Girls' Club recent exhibitions Following the Line and I think it's in my head, the exhibition opens Saturday, March 29, 7-11pm in connection with the FATVillage Artwalk.
Artists featured: Valeria Guillen, Benjamin Hayward Smith, Greisy Lora, Tara Penick, Michelle Lisa Polissaint, Dennis Pomales, Ali Spechler and Jean-Michael Vissepo.
In Bituin's title refers to the idiom meaning "in between" – an anglicism of the Taino Indians who are indigenous to the islands of Greater Antilles, current day Puerto Rico, Hispañola and nearby islands. The term in this case is used to describe the mystical, the occult and the things that lay in between the physical and the spiritual.
In Bituin explores the recurring metaphysical themes found in Taino-influenced culture in Latin America and the Caribbean such as Santeria, telepathic communication, connection to the Earth and other subjects related to spirituality by using line and shadows as way to manifest the underlying realities we can experience. The exhibition is composed of fiber and textile work, drawings, monotype and linoleum prints, photographs and performance from local South Florida artists.
---
Creative Capital Professional Development Workshop: Authentic Branding Intro
Tuesday, April 1, 7-8:30pm
In partnership with Broward County Cultural Division, Girls' Club will host this mini workshop taken from from the day-long Creative Capital "You Are Your Brand" workshop. This session provides an introduction to the concept of "authentic branding," which has been used to help visual artists, authors, celebrities, and business executives be more of who they are publicly, to make their work more accessible and viable for their audiences.
Workshop leader Maxine Lapiduss will lead participants through a few key exercises designed to help you discover what makes you unique, what traits you project, and how others perceive you. With this knowledge you can then create an authentic personal narrative to more effectively present yourself and your work in your marketing materials, website, social media, and in-person communications.

---
For sign language interpreters or materials in accessible format or other ADA Accommodations please call 954-828-9151 at least five days in advance.