events

---

Esthetic Theory: Guest Exhibit and Reception
at the Annex Space
Saturday, May 30, 6-9pm
Join us for the public reception of guest exhibit Esthetic Theory, curated by Rosemarie Romero. Functioning like a full service salon and spa, the exhibit consists of artists whose work explores the high impact, glossy and glittery materials, forms, and processes that evoke and celebrate feminine excess, pleasure, cosmetic artifice, bodywork, sexuality, and the performativity of gender.
Reception features live performance and interactive elements. Appointments for treatments will be on a first come first serve basis and include custom nail Art by Glynnus Nail Pro and Porn Nail$.
Also this evening, discover the Fort Lauderdale art scene at the last Saturday Artwalk in Flagler Village with open studios, galleries, interactive events, food trucks and special events. Free shuttles available to take visitors to participating destinations.
More info at www.girlsclubcollection.org/esthetic-theory

---

Brown Bag Lunch Talk: Intro to Art Fallout
Friday, June 12, Noon
Girls' Club invites artists, arts venues and creative entrepreneurs to attend this information session and brown bag lunch talk introducing Art Fallout. Hear from gallery director Sarah Michelle Rupert about Fort Lauderdale's largest artwalk, Art Fallout, and discover the ways in which individual artists, art venues and vendors can get involved.


---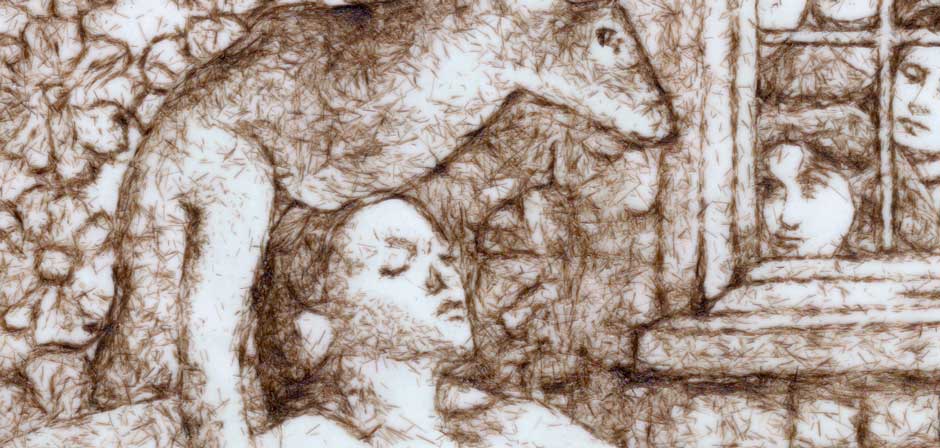 Artists in Action! talk with Leah Brown
Saturday, June 27, 7-9pm
Hear from Leah Brown about her work, creative inspirations and influences as she gives a behind the scenes glimpse into her practice.
Each Artists in Action! presenter is also commissioned by Girls' Club to produce a limited edition multiple, releases during their talk. These editions are affordably priced and welcome new, emerging collectors to engage with local artists and add to or start a contemporary art collection of their own!
More info at www.girlsclubcollection.org/artists-in-action-leah-brown.
Browse and shop all our Artists in Action! editions.

---
For sign language interpreters or materials in accessible format or other ADA Accommodations please call 954-828-9151 at least five days in advance.