events

---

Girls' Summit
Wednesday – Friday, May 29-31, 2013
at MOCA North Miami, 770 NE 125th Street, North Miami, FL
and Girls' Club, 117 NE 2 Street, Fort Lauderdale, FL

Join scholars, artists, educators, activists, therapists, and other professionals who work with girls for hands-on workshops, presentations of innovative scholarship, round table discussions, and film screenings. The 2013 program will focus on issues of girls and the body, food justice, masculinities, and feminist arts pedagogy.
Wednesday, May 29 | Food Justice
Thursday, May 30 | Girls' Health and Sexuality
Friday, May 31 | Girls and Gender Non-Conformity
More details available at www.mocanomi.org/2013/05/girls-summit-2013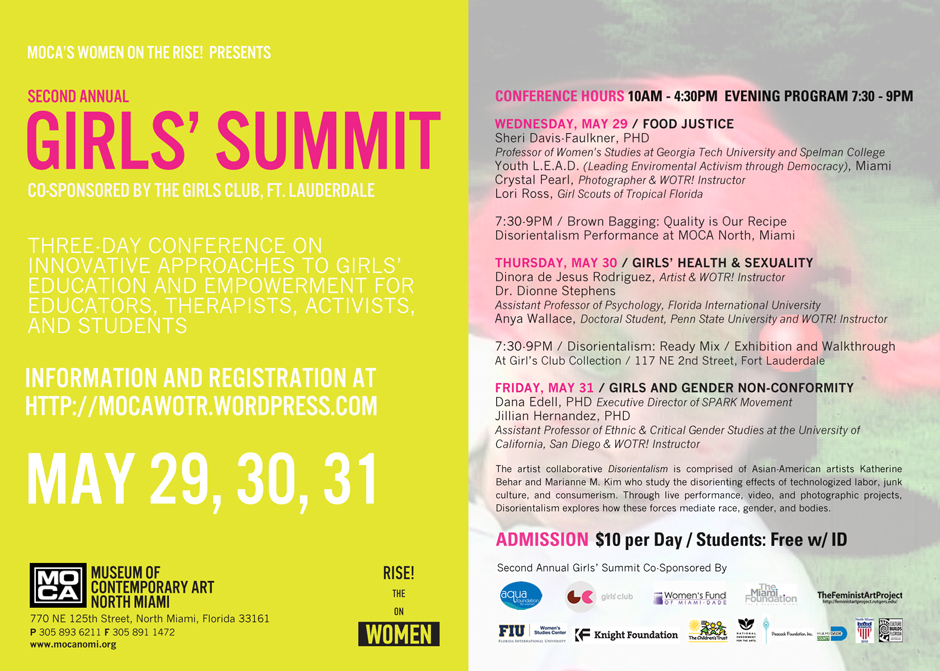 ---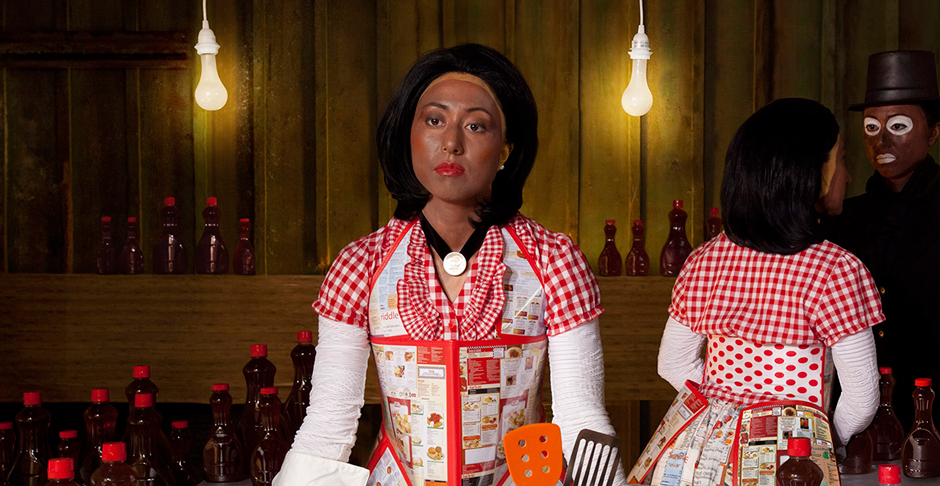 Disorientalism: Ready Mix
Thursday, May 30, 7-9pm
Guest curated by Jillian Hernandez, Ph.D.
Reception and artist walk-through
at Francie Bishop Good Studio/Girls Club, Ft. Lauderdale 117 NE 2nd Street
Disorientalism, a collaboration between Asian-American artists Katherine Behar and Marianne M. Kim, studies the disorienting effects of technologized labor, junk culture, and consumerism. In Ready Mix, Disorientalism's preoccupation with junk culture translates into junk food. Using 3D lenticular prints and bobbleheads, the duo stirs up — or mixes up — the story of Aunt Jemima's century-long makeover from "slave mammy" to "modern working mother."
This project is a chapter in The Food Groups, a five-part series focusing on race and labor in American food production and promotion. One-by-one, the Disorientals encounter five historical food industry characters: Wendy of Wendy's Old Fashioned Hamburgers, Aunt Jemima, Land O'Lakes' Indian Maiden, Sun-Maid and Chiquita Banana. In their encounters with these iconic identities, the Disorientals undertake efforts to erase the distinction between the depersonalized production and the personalized promotion of industrial food.