events

---

9 TOPICS Guest Exhibit Opening Reception
Friday, September 11, 7-9pm

9 Topics Guest Exhibit is the culmination of a 10-month web project by artists/curators Amalia Caputo and Marina Font. The exhibition features finalists from 9 Topics Instagram submissions collected between December 2014 and August 2015, in the Girls' Club Annex Space.
Engaging local and international communities into this exciting Instagram photo project, Amalia Captuo and Marina Font and have built a strong thread of thought in relation to the interpretation of the SELF as an over arching theme. Using Instagram as a massive, borderless platform, the aim is to construct a thorough collective brainstorm of ideas that will build up to define our existence in contemporary times.
Exhibit on view Sept 11 – 26, 2015
Closing Reception: Saturday, Sept 26 during Flagler Artwalk
www.girlsclubcollection.org/9topics
Instagram Page @9TOPICSgirlsclub
Hashtag #9TOPICSgirlsclub

---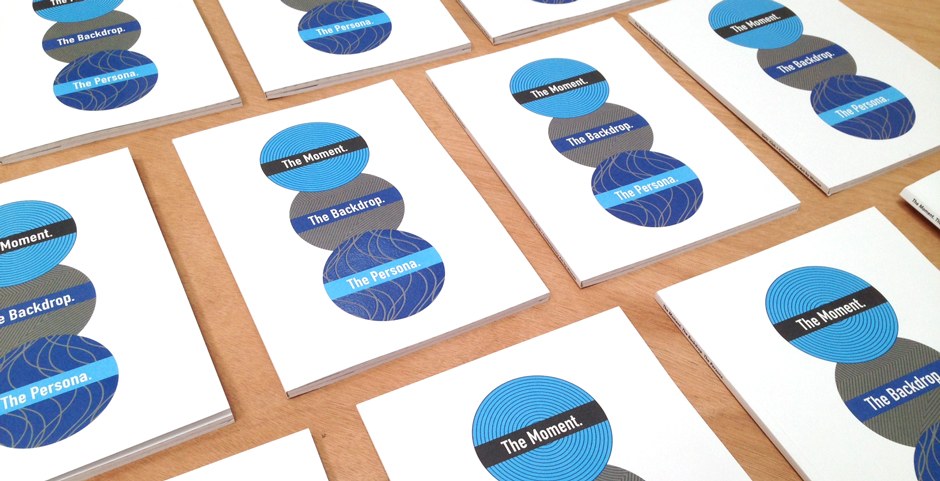 Catalog + Poetry Chapbook + Closing Reception Party and Artwalk
Saturday, September 26, 6-9pm

Join Girls' Club and contributing artists, curators, writers and designers for the release of The Moment. The Backdrop. The Persona. Catalog and the poetry chapbook Visions on Alligator Alley by writer in residence Laura McDermott on the final day of the exhibition, Saturday, September 26, 6-9pm during Flagler Artwalk.
The catalog, designed by Jill Weisberg of Schrift & Farbe Design Group, features an introduction from creative director Michelle Weinberg, a fictionalized history from gallery director Sarah Michelle Rupert, an essay from curator and author Elizabeth Shannon, a selection of poems from Laura McDermott inspired by works in the exhibit.
A new addition this year are several artist inserts. Taking various forms and functions from accordion fold-outs to perforated companion prints to a detachable mini book, inserts from Lisa Sanditz, Carolyn Swiszcz, Yanira Collado, and a collaborative project from Amalia Caputo and Marina Font are included.
The catalog is available in a limited edition of 200, designed, printed, bound locally in South Florida.
The poetry chapbook, Visions on Alligator Alley, by writer in residence Laura McDermott is an ekphrastic story in verse, published by Lominy Books. The poems in this book were inspired by artwork from the exhibit and depict a story through verse as well as by visual landscape.
Join the publication celebration and enjoy wine and light snacks, on us.

---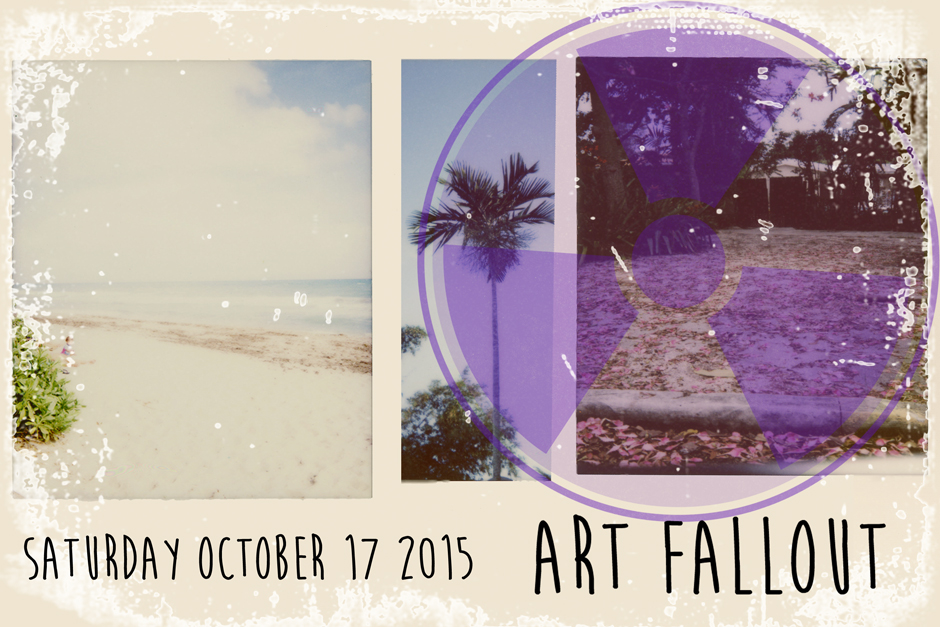 Art Fallout: a day for contemporary art in downtown Fort Lauderdale
Saturday, October 17, 2015, 5-9pm

Join Girls' Club and contemporary art studios, venues and pop up galleries for an explosive evening of exhibitions, interactive projects, open studios, special presentations, food trucks and more.
Now in its 6th year, Art Fallout celebrates National Arts and Humanities Month by uniting the contemporary art spaces in downtown Fort Lauderdale and showcasing the incredible growth and presence of artists and art venues dedicated to the cultural enrichment of the area. In addition to the participating venues, public art projects will dot the landscape with the launch of the Mockingbird Trail, temporary outdoor video projections and large scale inflatable sculptures.
Unframed: Open Call Exhibit
Girls' Club invites South Florida artists of all levels, genders, and backgrounds to submit artworks for a one-day, open-call visual art exhibition of unframed works on paper during the community-wide event Art Fallout. Artists are encouraged to submit new, experimental or in-progress works to take advantage of the unique feedback element provided. Submission form and information at www.girlsclubcollection.org/art-fallout-unframed-open-call-for-work-on-paper-2015.
Also at Girls' Club, local favorite and nationally recognized food truck Ms. Cheezious will be serving hot bites and grilled cheese sandwiches with options for vegans, vegetarians and the hungriest of carnivores. Mini Gramps, a nomadic pop-up bar by Gramps Bar in Wynwood will be on hand serving ice cold beer and beverages.
Adjacent to Girls' Club, the studio of Francie Bishop Good will open to the public, sharing a new series of mixed-media works by the prolific artist and collector.
Participating Venues:
Girls' Club, 117 NE 2 Street, www.girlsclubcollection.org
NSU Museum of Art Fort Lauderdale, 1 E. Las Olas Blvd, www.nsuartmuseum.org
1310 Gallery, 1310 SW 2 Court, www.sailboatbendartists.com
FATVillage, NW 1 Avenue between 5 and 6 Street, www.fatvillage.com
Glavovic Studio / Margi Glavovic Nothard Studio, 724 NE 3 Avenue, www.glavovicstudio.com
Cadence Pop Up Gallery, 435 N. ANdrews Avenue, No.2, www.cadence-living.com
MAC Fine Art, 833 NE 4 Avenue, www.macfineart.com
Made in Broward at the Cottage, 500 NE 1 Avenue, www.facebook.com/MadeinBroward
MASS District, NE 4 Avenue between 8 and 9 Street, www.massdistrict.co
Laser Wolf, 901 Progresso Drive, www.laserwolf.com
More info, updates, open call information and maps at www.artfallout.blogspot.com.

---

Art Trichotomy Film Screening
at The Screening Room, Wynwood, Miami
Wednesday, October 28, 7-9pm

Girls' Club presents the premiere of the video project Art Trichotomy on location at The Screening Room in Wynwood, Miami. The screening includes 4 short videos, a brief intermission, and is followed by a Q&A session with the project producer Megan Castellón and portrait subjects Dina Mitrani, Tami Katz-Freiman, Lisa Rockford and Jillian Mayer.
Art Trichotomy: Portraits of the Industry is an independent project created by Spring 2015 fellow Megan Castellón. A multi-part video blog series, the project offers a behind the scenes look at how gallerists, curators, and artists interface within the art world, exploring each's perspectives, and the factors that helped to shape their career trajectories.
Art Trichotomy featured portraits of leading South Florida arts professionals including gallerist Dina Mitrani, curator Tami Katz-Freiman, artist/curator Lisa Rockford and artist Jillian Mayer. Each short video utilizes photos taken by Castellón of the subjects' environment, workspace, personal objects, and surroundings to present a comprehensive and layered perspective of their public personas.
The Screening Room
2626 NW 2 Avenue
Wynwood, Miami
www.girlsclubcollection.org/art-trichotomy

---
More events and details coming soon!
---
For sign language interpreters or materials in accessible format or other ADA Accommodations please call 954-828-9151 at least five days in advance.