events

---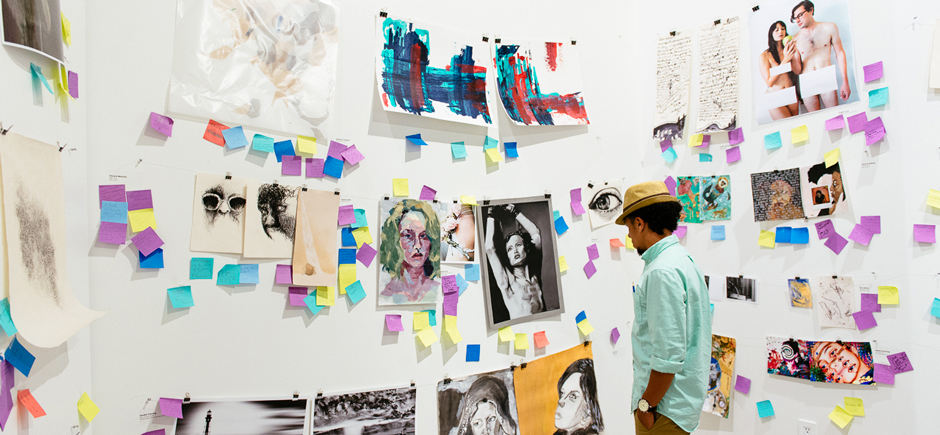 Art Fallout Drop Off Week for Artists
Wednesday – Friday, October 14, 15, 16, 1-5pm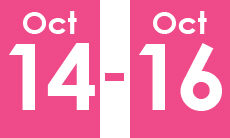 Girls' Club welcomes all South Florida artists to submit to Unframed a one night, open call exhibit of works on paper during Art Fallout.
Participating artists must review guidelines, fill out the online submission form and drop off their works to Girls' Club, 117 NE 2 Street, during Drop Off Week or make other arrangements.
Group drop offs allowed. Drop off person must proof and approve submission details and confirm submission fee payment.
How to participate:
Read submission guidelines and enter your info on the online submission form.
Bring your works and submission fee to Girls' Club during Drop Off Week.
Share the event! Invite your friends, classmates, colleagues and fans!
Come to Art Fallout and watch the walls swell with colorful sticky notes of public and judges comments, feedback, contact info and notes.
After the event, pick up your work and your notes during Artist Hour 9-10pm, or the following week at Girls' Club.
More information and submission guidelines at www.girlsclubcollection.org/art-fallout-unframed-open-call-for-work-on-paper-2015.

---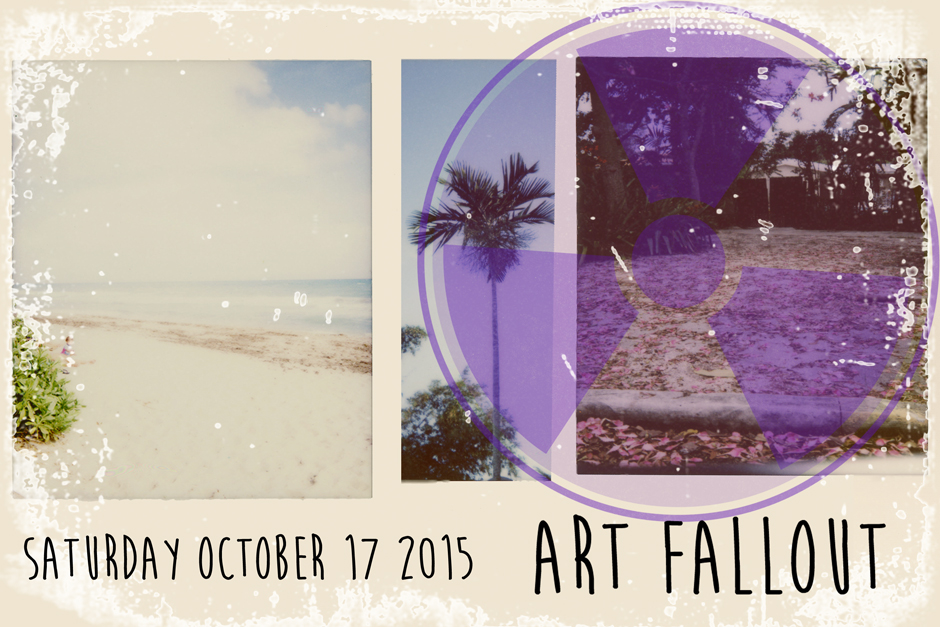 Art Fallout: a day for contemporary art in downtown Fort Lauderdale
Saturday, October 17, 2015, 5-9pm

Join Girls' Club and contemporary art studios, venues and pop up galleries for an explosive evening of exhibitions, interactive projects, open studios, special presentations, food trucks and more.
Now in its 6th year, Art Fallout celebrates National Arts and Humanities Month by uniting the contemporary art spaces in downtown Fort Lauderdale and showcasing the incredible growth and presence of artists and art venues dedicated to the cultural enrichment of the area.
In addition to the participating venues, public art projects will dot the landscape with the launch of the Mockingbird Trail, temporary outdoor video projections and large scale inflatable sculptures by Giants in the City.
Unframed: Open Call Exhibit
Girls' Club invites South Florida artists of all levels, genders, and backgrounds to submit artworks for a one-day, open-call visual art exhibition of unframed works on paper during the community-wide event Art Fallout. Artists are encouraged to submit new, experimental or in-progress works to take advantage of the unique feedback element provided.
More information at www.girlsclubcollection.org/art-fallout-2015.
Adjacent to Girls' Club, the studio of Francie Bishop Good will open to the public, sharing a new series of mixed-media works by the prolific artist and collector. As one of founding artists of the Third Avenue Art District, Good's studio has stood for over twenty years hosting art events, salons, critiques and as the main workspace of the Pennslyvania-born artist.
Also at Girls' Club, local favorite and nationally recognized food truck Ms. Cheezious will be serving hot bites and grilled cheese sandwiches with options for vegans, vegetarians and the hungriest of carnivores. Mini Gramps, a nomadic pop-up bar by Gramps Bar in Wynwood will be on hand serving ice cold beer and beverages.
Participating Art Fallout Venues:
Girls' Club, 117 NE 2 Street, www.girlsclubcollection.org
NSU Museum of Art Fort Lauderdale, 1 E. Las Olas Blvd, www.nsuartmuseum.org
1310 Gallery, 1310 SW 2 Court, www.sailboatbendartists.com
FATVillage, NW 1 Avenue between 5 and 6 Street, www.fatvillage.com
Glavovic Studio / Margi Glavovic Nothard Studio, 724 NE 3 Avenue, www.glavovicstudio.com
Cadence Pop Up Gallery, 435 N. ANdrews Avenue, No.2, www.cadence-living.com
MAC Fine Art, 833 NE 4 Avenue, www.macfineart.com
Made in Broward at the Cottage, 500 NE 1 Avenue, www.facebook.com/MadeinBroward
MASS District, NE 4 Avenue between 8 and 9 Street, www.massdistrict.co
Laser Wolf, 901 Progresso Drive, www.laserwolf.com
More info, updates, open call information and maps at www.artfallout.blogspot.com.

---

Art Trichotomy Film Screening
at The Screening Room, Wynwood, Miami
Wednesday, October 28, 7-9pm

Girls' Club presents the premiere of the video project Art Trichotomy on location at The Screening Room in Wynwood, Miami. The screening includes 4 short videos, a brief intermission, and is followed by a Q&A session with the project producer Megan Castellón and portrait subjects Dina Mitrani, Tami Katz-Freiman, Lisa Rockford and Jillian Mayer.
Art Trichotomy: Portraits of the Industry is an independent project created by Spring 2015 fellow Megan Castellón. A multi-part video blog series, the project offers a behind the scenes look at how gallerists, curators, and artists interface within the art world, exploring each's perspectives, and the factors that helped to shape their career trajectories.
Art Trichotomy featured portraits of leading South Florida arts professionals including gallerist Dina Mitrani, curator Tami Katz-Freiman, artist/curator Lisa Rockford and artist Jillian Mayer. Each short video utilizes photos taken by Castellón of the subjects' environment, workspace, personal objects, and surroundings to present a comprehensive and layered perspective of their public personas.
The Screening Room
2626 NW 2 Avenue
Wynwood, Miami
www.girlsclubcollection.org/art-trichotomy

---
More events and details coming soon!
---
For sign language interpreters or materials in accessible format or other ADA Accommodations please call 954-828-9151 at least five days in advance.