events

---

FAU Artist Lecture with Penelope Umbrico
Wednesday, January 28, 7:30pm
Florida Atlantic University hosts an artist lecture at Girls' Club with photo-based contemporary artist Penelope Umbrico, in conjunction with the exhibition "Altarations: Built, Blended, Processed" on view at the University Galleries, Florida Atlantic University, Boca Raton: Schmidt Center Gallery and Ritter Art Gallery through February 28, 2015.
Event is free and open to the public. Free garage parking available.
More details at www.girlsclubcollection.org/fau-artist-lecture-with-penelope-umbrico.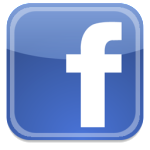 ---

One Acts: an evening of short plays inspired by The Moment. The Backdrop. The Persona.
Saturday, January 31, 6-10pm
during Flagler Village and FATVillage Artwalks
In collaboration with local theatre company Thinking Cap Theatre, Girls' Club presents One Acts: an evening of short plays written by local playwrights inspired by works from the current exhibition The Moment. The Backrop. The Persona. Local writers Nicole Stoard, Jessica Farr and Matt Stabile have selected three works from the exhibit as a launching off point for a short narrative to be performed within the galleries at Girls' Club.
Performances will occur through out the evening from 6-10pm, with an early and late staging. The event takes place during the monthly artwalk. Free shuttles will be available to take visitors to participating venues. Click here for more information about the artwalk and a map of participating venues.
www.girlsclubcollection.org/one-acts-the-moment-the-backdrop-the-persona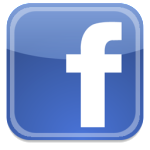 ---
For sign language interpreters or materials in accessible format or other ADA Accommodations please call 954-828-9151 at least five days in advance.