twelve by 12, ArtServe's annual fundraising exhibition call to artists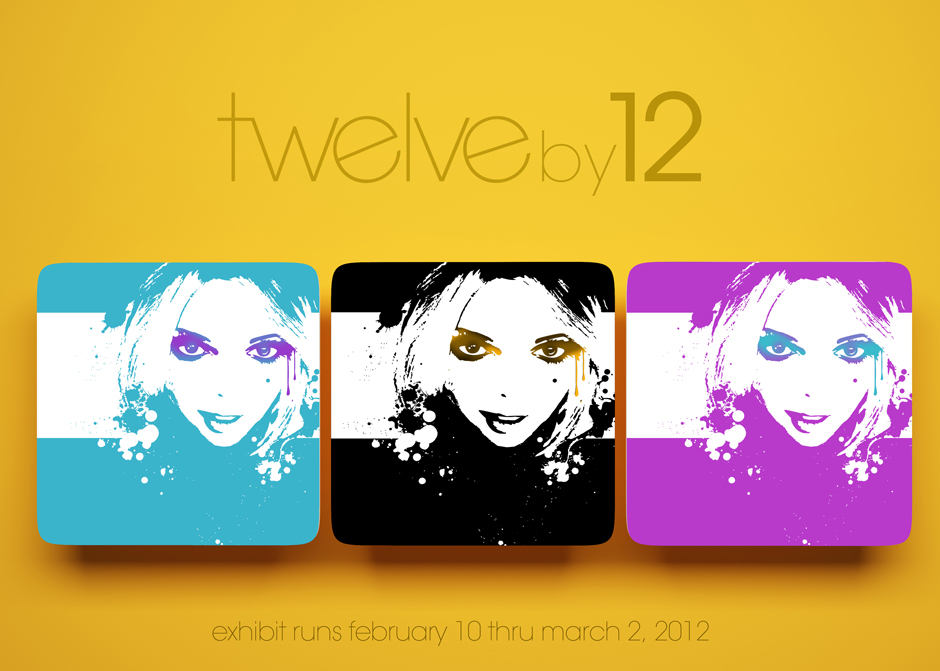 ArtServe's 5th Annual "Twelve by 12" exhibition and fundraiser invites artists to display their art and network with each other.  As a fundraising event, 25% of the entry fee sill be returned to the participating organization designated by the artist on the entry form. One designation per 3 piece entry. All artwork will be sold at a retail price of $200. If sold, the artist will receive $150. Curator and gallery committee will have final say on content and placement.
Eligibility
2D and 3D hanging work that has not been exhibition previously at ArtServe.
Entry Fee
ArtServe and Participating organization members: $20 for up to 3 pieces.
General public: $40 for up to 3 pieces.
Artists may enter as a member of more than one organization; however, each organization requires a separate entry form and fee.
Entry Specs
Artwork that does not meet these specifications will not be accepted:
Outside dimensions of works must be exactly 12″x 12″ (12″ in all directions including frame)
Ne free standing art work
Framed work (12″ in all directions including frame)
Unframed canvas (12″ gallery wrapped canvas with no visible staplesJ
Jewelery may be submitted in 12″x12″ shadowboxes or mounted to a canvas.
All work must be ready thang.  Hanging-sawtooth hangers only must be placed 1″ from top of artwork.
Open theme/open media
Important Dates
Intake: Saturday, Feb. 4, 2012, 10am – 2pm
Runs: Feb. 10 – March 2, 2012
Reception: Thursday, Feb. 16, 2012, 6-8pm
During reception artists are invited to attend the "information exchange expo" located in ArtServe's auditorium for networking and exhibition opportunities.
For full details and entry form visit www.artserve.org.
ArtServe
1350 East Sunrise Blvd
Fort Lauderdale, FL 33304
954-462-8190
www.artserve.org