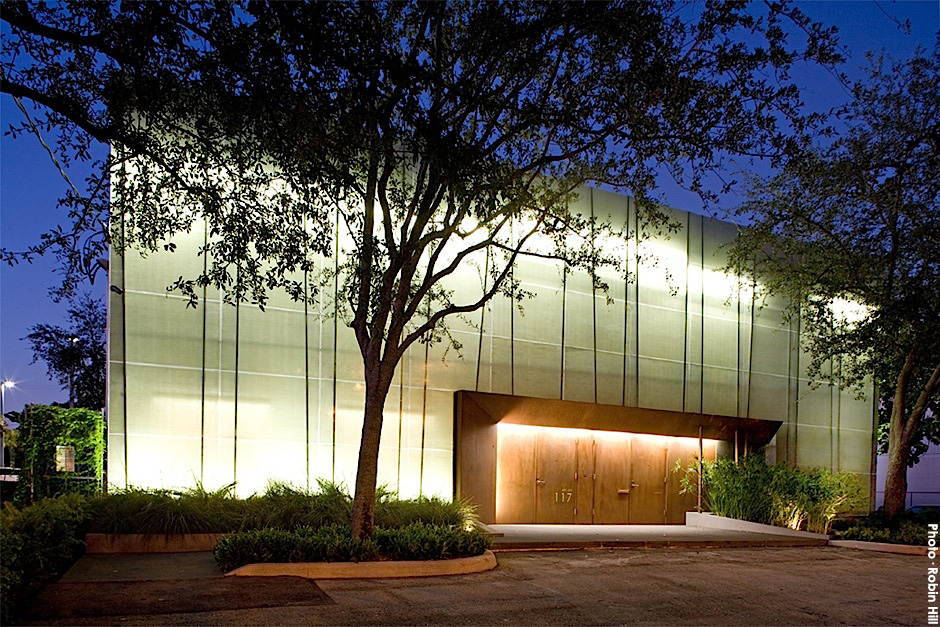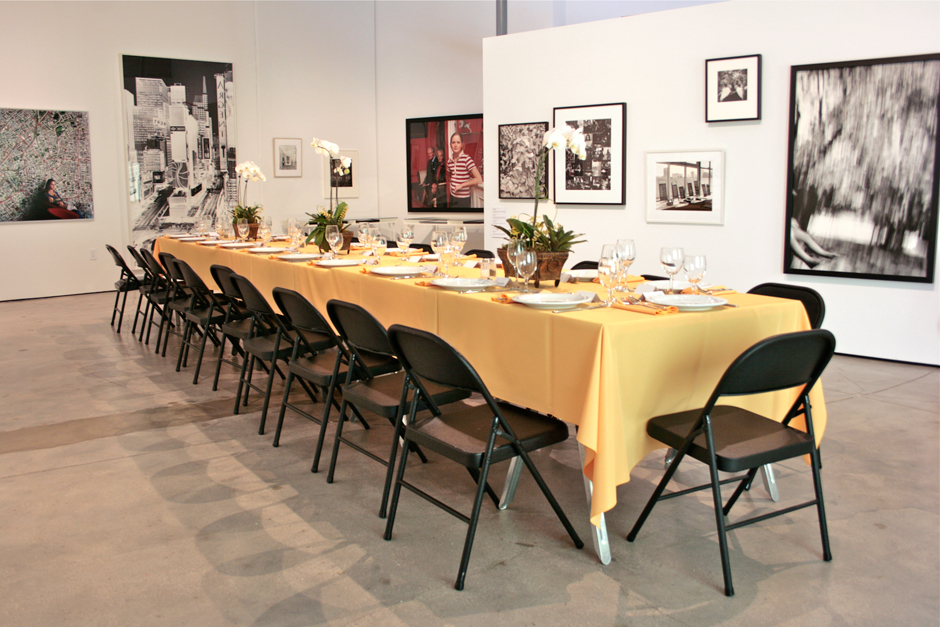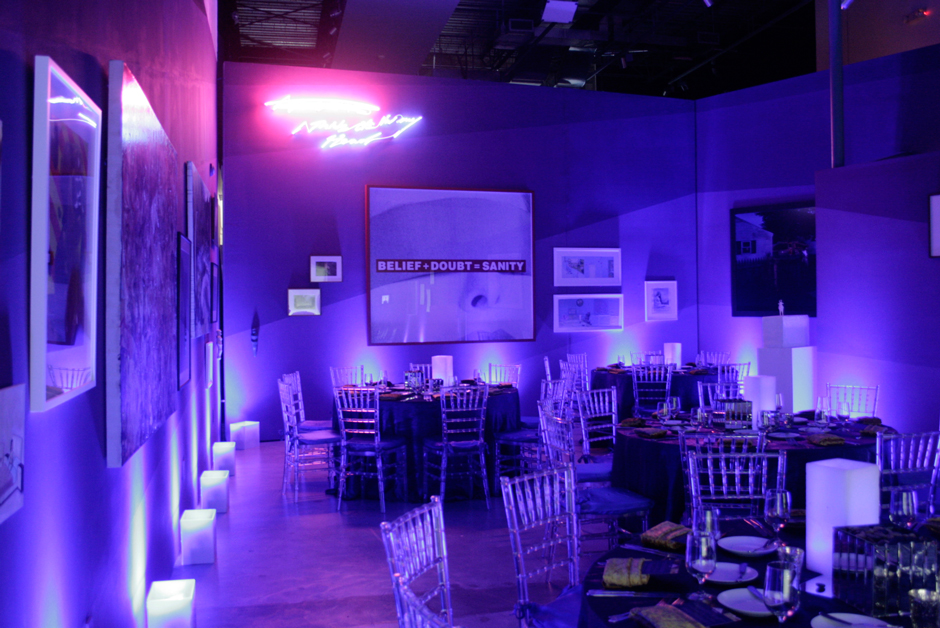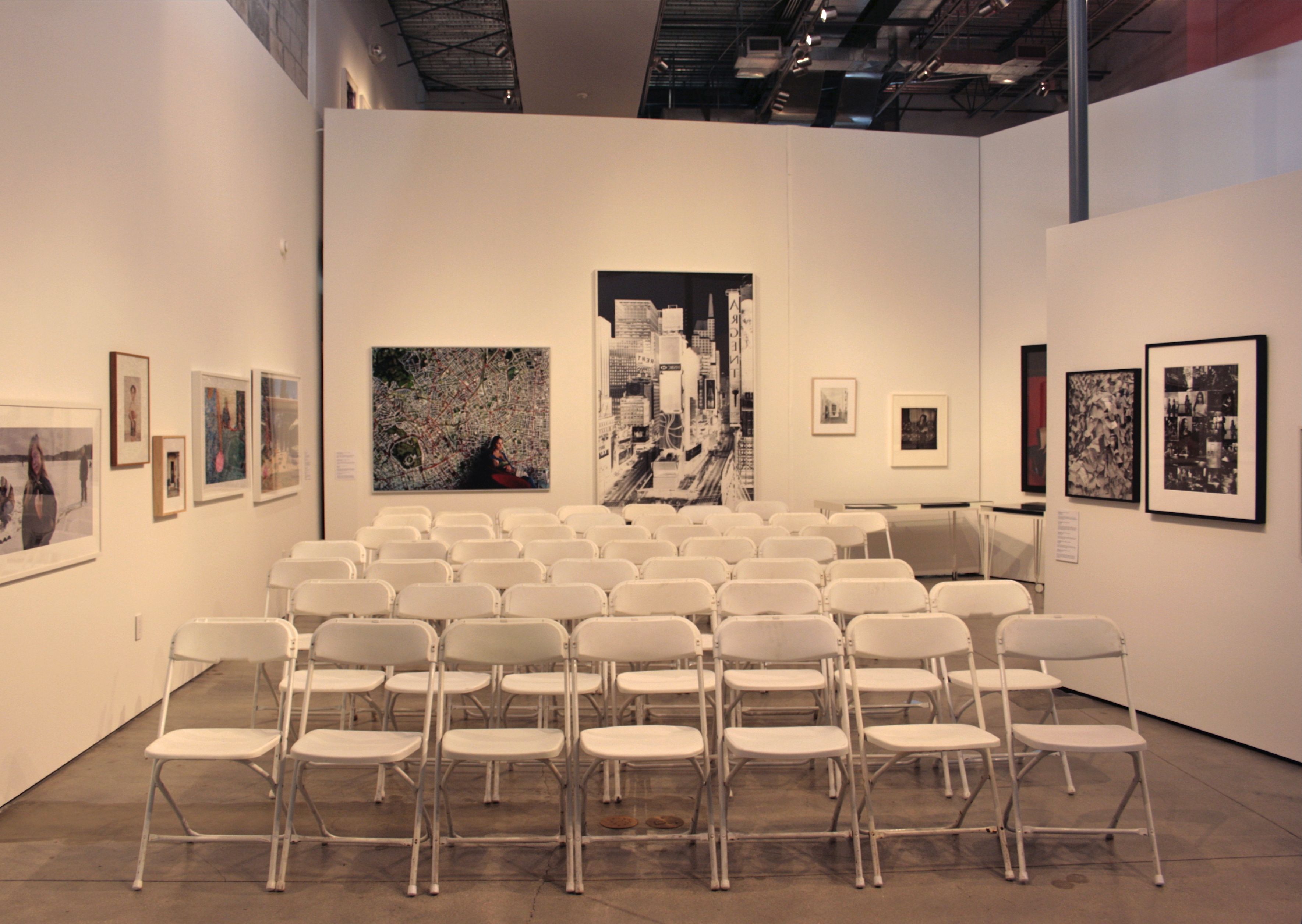 Host your event at Girls' Club
Girls' Club is a one of a kind contemporary environment located near downtown Fort Lauderdale. An ideal venue for corporate entertaining, dramatic cocktail receptions, elegant private events, special occasions, Girls' Club can accommodate:
Alumni events and reunions
Wedding rehearsal dinners
Cocktail parties
Corporate presentations
Fundraising events
Wine tastings
Product launches
Board meetings
Book clubs
Special uses, including film and television shoots, fashion shoots, and press conferences must be negotiated directly with Gallery Director.
The unique characteristics of the Girls' Club building are sure to make a lasting impression on guests, and provide a memorable occasion for your private event.
Curated, contemporary art installations
Award winning architecture and design
Audio/Video equipment available
Food service/staging area available
Capacity: 150, (50-75 seated)
1100 ft2 main gallery space, 540 ft2 mezzanine area
19-foot ceilings
Guided tours by Girls' Club staff may be arranged for events and can be catered to your group's interest. Information about the artworks, the artists, the architecture, the history of Girls' Club, the collection and the local art scene may be included.
For more information
Contact us to discuss your event, rental estimates or to schedule a walk-thru.
The Neighborhood
Girls' Club is located in the growing urban landscape of Flagler Village, just a few blocks north of the Museum of Art Fort Lauderdale in between Andrews Avenue and NE 3 Avenue in Downtown Fort Lauderdale. A ten minute walk from to restaurants, shopping, and accommodations in Historic Riverfront and Las Olas Area of Fort Lauderdale. Five minute walk to FAT Village are of art studios, galleries and alternative exhibition spaces.
Flagler Village stretches from Broward Boulevard north to Sears Town, and from Federal Highway to the Florida East Coast Rail­way corridor, it's a reincarnation of the historic Flagler Heights neighborhood. At one time considered a blighted area, Flagler Village is humming with energy as various arts spaces, artist studios and creative industry have inundated the neighborhood. A monthly artwalk takes place every last Saturday in addition to annual events such as Art Fallout, the Third Ave Art District Artwalk and the Day of the Dead celebration.  New urban residencies and loft buildings have recently come to the area, along with a variety of urban-living business like the Flagler Village Urban Farm, Peter Feldman Park, and the soon launching Flagler Village Community Garden.
Policies
Although we do have base rental fees, each event is unique and thus we customize our rental fees based on the specific function, space(s) being utilized and the amount of time needed. A deposit in the amount of 50% of the rental fee and a fully signed facilities rental agreement are required to secure the use of designated spaces at Girls' Club. Deposits are nonrefundable.
The rental fee covers gallery security officers, general maintenance and cleaning of the event space, and one hour of set-up and tear-down time over and above the hourly rental. The fee may not include food or beverage, tax, use of audio visual equipment, parking, guided tours, tenting, or any other miscellaneous charges incurred.
Girls' Club reserves the right to approve all special events to ensure the event is compatible with the mission and purpose of the institution.
Girls' Club is not available for religious or political events or for fundraising by other organizations.
For more information, rental estimates or to schedule a walk-thru contact 954.828.9151 or admin@girlsclubcollection.org.