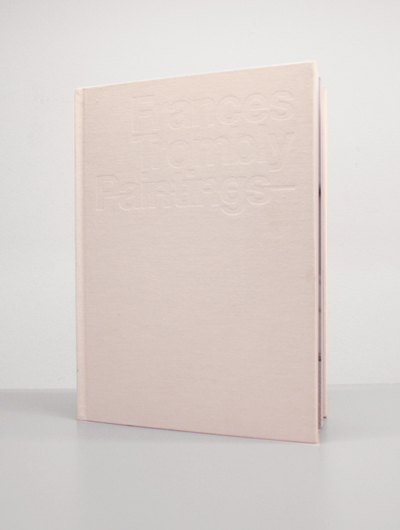 Frances Trombly: Paintings
Designed by Fulano.
Published 2011.
Foreword by creative director Michelle Weinberg, an essay contributed by Bonnie Clearwater, writer and current Post-Doctoral Fellow at the Getty Research Institute in Los Angeles Jenni Sorkin, a writing by conceptual fiber artist Elaine Reichek and an original short story inspired by the exhibit from Girls' Club writer-in-residence Denise Delgado.
ISBN 978-1-4507-6922-8
Edition of 1,000.
hardcover
Available!